Maths
Within the department our main aim is to ensure that pupils find learning mathematics to be an enjoyable and fulfilling experience which they will continue to pursue and develop throughout their lives. We also wish to make sure that every student makes outstanding progress during their time here at the Academy as we realise how essential mathematics is to all aspects of everyday life.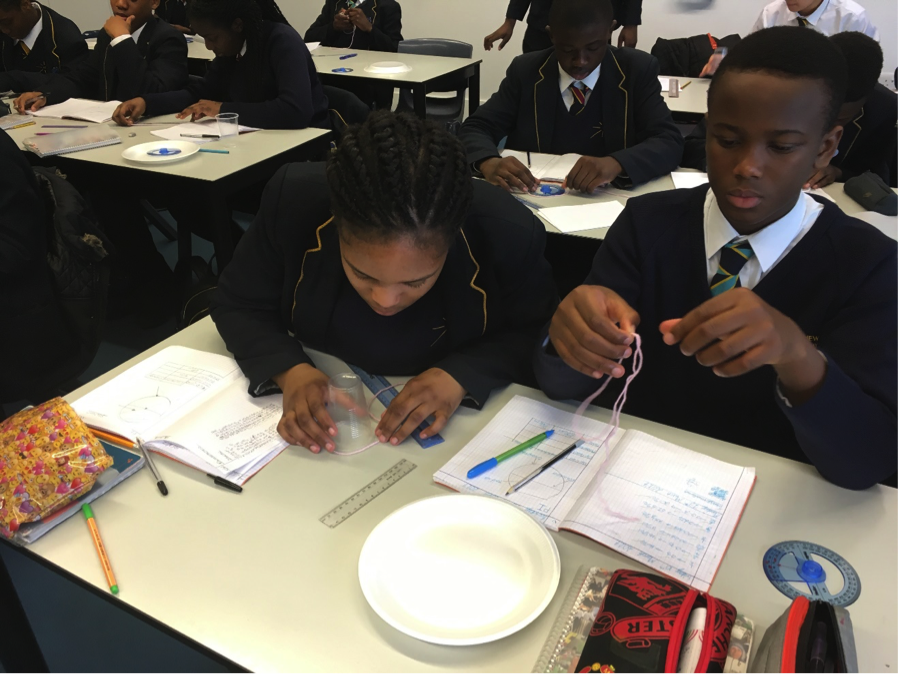 The maths department consists of a hardworking, enthusiastic and well qualified team of specialist members of staff. The department aims to give the best possible education to each student, and staff work hard to ensure that every student works in an atmosphere that encourages them to use mathematical reasoning and independent thinking. The department provides a positive, focussed learning environment and has an open door policy to encourage pupils at all key stages to come for help whenever needed.
Every teaching room has interactive boards and teachers use a range of ICT packages to aid teaching, including online software, which pupils are encouraged to use at home. Both key stage 3 and 4 classes are set across the year group as this enables pupils to maximise their potential and allows teachers to challenge and develop student's abilities. Every student has four mathematics lessons a week and homework is set at least once a week for all key stages.
Key Stage 3
In Year 7 and 8 pupils cover a range of topics including number, algebra, handling data, ratio and proportion, shape and space. Years 7 and 8 pupils develop prior knowledge of mathematics as well as learning new topics, whilst also enhancing reasoning and problem solving techniques to allow them to apply their skills to real life situations. Pupils are tested every half term to enable progress to be monitored carefully and to allow the sets to be changed during the year as necessary. The Academy ranking exams for each Year group are included in these assessments.
Key Stage 4
Pupils will begin the GCSE curriculum at the start of Year 9 therefore we ensure that their independent study skills and developed knowledge are a priority at this time to allow them to progress with their GCSE studies as smoothly as possible.
In Years 9 to 11 pupils follow the Edexcel Mathematics linear GCSE (1MA1). The qualification consists of three equally-weighted written examination papers at either Foundation tier or Higher tier. The examinations are all taken at the end of Year 11. Throughout Key Stage 4 the pupils will continue to be tested on a regular basis and sets changed accordingly to allow progress to be maximised. Not only do we expect all pupils to be successful in these final exams but we want to also create pupils who are highly confident and fluent with all aspects of mathematics so they can then use these skills in further education and everyday working life.
Examination Information Link
https://qualifications.pearson.com/en/qualifications/edexcel-gcses/mathematics-2015.html
Recommended Resources
There are a wealth of high quality resources available on the internet for pupils studying mathematics. The Academy has subscriptions for My Maths, PiXL Maths App and Hegarty Maths and these are highly recommended. Pupils all have personal logins for these sites.
hegartymaths.com (recommended for all Key Stages, login required)
mathsapp.pixl.org.uk (recommended for key stage 4 support, login required)
Enrichment and Extra Curricular Activities
We are always looking at ways of extending and enriching pupils' understanding and appreciation of the subject. To extend the more able pupils, we take part in the UK Junior and Intermediate Mathematics Challenge. The department also runs weekly homework clubs for pupils to attend and offers trips to events such as the Institute of Mathematics and its Applications Festival of Mathematics.