Secondary
The pupils at St Matthew Academy are encouraged to pursue their talents and we are committed to developing the 'whole' child; with an emphasis on enriching their experiences beyond the classroom through an array of opportunities, boosting their career and university prospects. In addition, students are able to achieve excellent results as a result of our high standards of teaching and support – we are currently celebrating the best results in Academy history and we are recognised as one of the top achieving schools in Lewisham!
We are proud of our new pathways offer including Sporting Brilliance and Media & Communication Scholarships and our Grammar + pathway. Pupils who are successfully accepted onto these pathways will be offered rich opportunities aimed at nurturing and nourishing gifts and talents.
Auditions and tests for the new pathways will take place in the late Summer term after an offer of a place at St Matthew Academy has been confirmed. All families will be written to outlining key dates and further application information.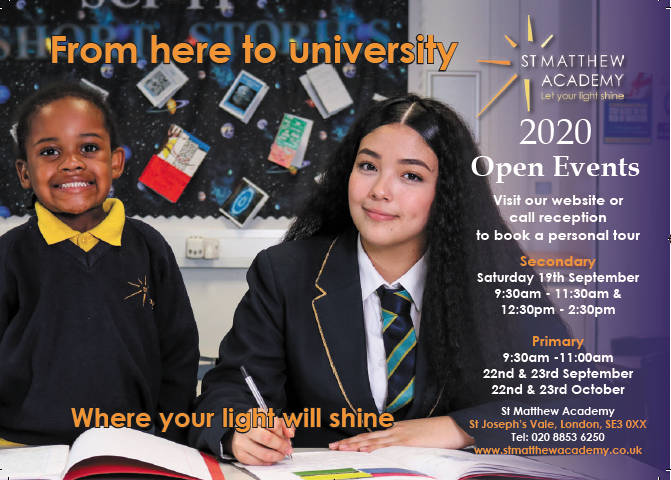 For more information on our pathways please see the brochures below.