Meet Our Alumni
We would like to encourage all former members of our community to stay in touch with St Matthew Academy as a member of our elite alumni.
Through this initiative, we hope to provide our current pupils with new opportunities and support the young people now sitting where you once sat. Each year, St Matthew Academy put on a number of events to inspire our current pupils – your participation in these events would be welcomed.
Your support could include mentoring, talking to our pupils about your time with us and experiences of the working world and further education - or simply allow us to profile you on our website and around the academy. Sharing your successes and achievements attained at the academy and beyond provides the perfect opportunity to showcase to our pupils all that is possible.
Whether you are still in the area or have moved far away, we'd love to hear from you
Amaka Dominic-Udeagbaja - 2017 St Matthew's Academy Leaver
Q: What qualifications did you achieve at St Matthew Academy?
A: 6xA* and 5xA's
Q: Upon leaving St Matthew Academy, what did you do next?
A: I attend STAC 6th form college and achieved two A*s and one A at A-Level. I am now at Cambridge University studying Psychology
Q: Notable awards achievements at St Matthew Academy
A: I was a Debate Mate ambassador and student guide
Q: In what way did your time at St Matthew Academy influence your education and career progression?
A: Attending SMA taught me that I had to work hard to be successful
Q: What is your fondest moment of St Matthew Academy?
A: My last day - was so emotional and I felt like had been on such a journey.
Q: What is your favourite pastime?
A: Amateur Dramatics
Q: What is your proudest achievement?
A: Getting a 9 in English Literature - My target was a 7.
Q: What advice on careers would you give to current St Matthew Academy pupils?
A: Recommend Quizlet which is an app/website. It really helped me.
Fadekemi Adeleye - 2017 St Matthew's Academy Leaver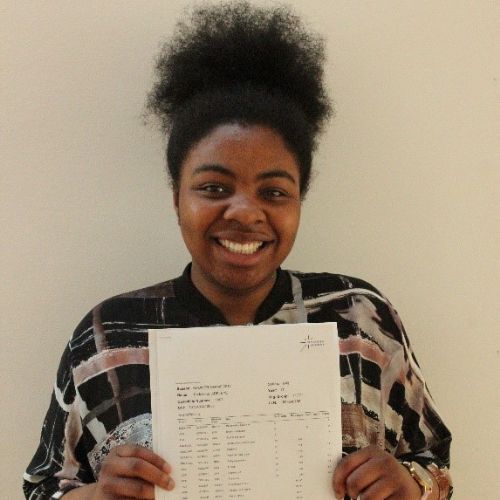 One of our more recent ex-pupils to join our alumni network, Fadekemi celebrated an outstanding collection of GCSE grades in 2017, a true reflection of 5 years of hard work and determination. Praising the ethos of St Matthew Academy for having instilled a sense of confidence and aspiration, Fadekemi has settled in and adapted to her new environment in Sixth Form and is striving towards her goals. With dreams of studying Psychology at university; she commends the unrelenting support, intellectual growth and personal growth she benefited from and gained at St Matthew Academy
Nataliya Bichard - 2013 St Matthew's Academy Leaver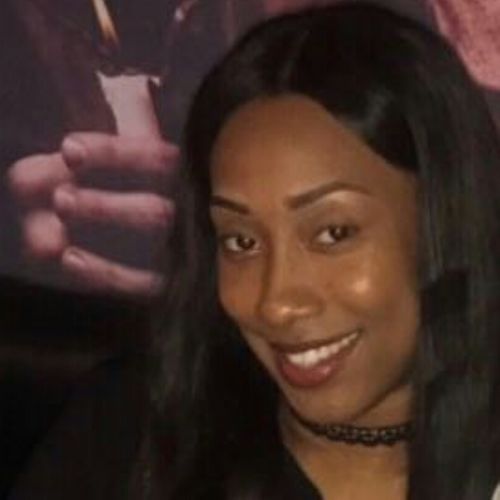 With dreams of becoming a lawyer and a set of admirable GCSE's under her belt, Nataliya embarked on getting as much experience as possible by volunteering in hospitals, tutoring primary pupils and as a key support worker for those affected by loved ones in prison.
Dedicated to achieving her career goals and crediting St Matthew Academy for inspiring her aspirations, Nataliya is now studying Criminology and Criminal Justice at university.
Sengova Kailondo - 2009 St Matthew's Academy Leaver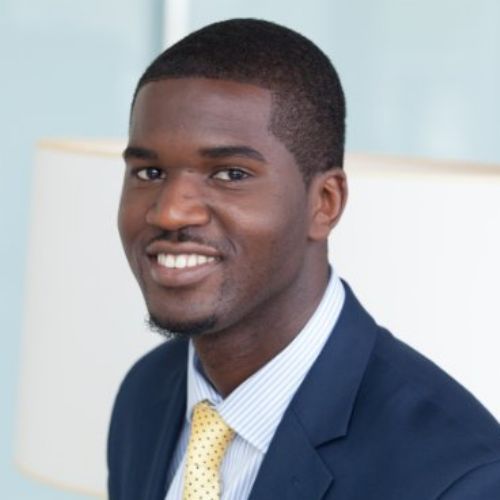 Sengova joined the Academy in 2003 and following his fantastic GCSE results, credits the support from staff for contributing to his academic success and the academy ethos in promoting strong Catholic values that have encouraged his strong links with local churches and diversity initiatives. Upon graduating from St Matthew Academy, Sengova attended Christ the King Sixth Form College and read Law LLB at University College London, qualifying as a lawyer in 2016, working at Hogan Lovells with a specialism in Asset Finance.
John Connor - 1977 St Joseph's Academy Leaver
John graduated from St Joseph's in 1977; with an impressive portfolio of 12 qualifications and fond memories of socialising with friends on the chapel steps in the school grounds. Praising the academy for providing strong foundations of study skills, a well-rounded education, a love for language and history and an academic appreciation of music, John read History at Birkbeck University and holds a Masters in Political Science. Now a retired Civil Servant, John is a member of his church choir, has continued his love for music and developed a passion for travel.
Brian Halton- 1960 St Joseph's Academy Leaver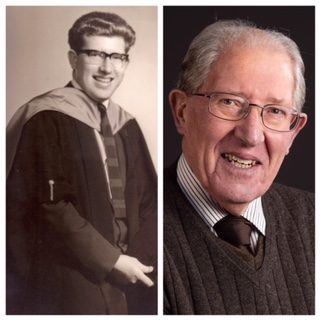 Having left St Joseph's Academy in 1960 as a State Scholar, Brian progressed to Southampton University (BSc (Hons), PhD) before leaving the UK for USA and then onto New Zealand where he is now an Emeritus Professor of Chemistry. Named on St Joseph's Honours Board, he looks back on his time with us fondly.