Nicola - Secondary Technology Teacher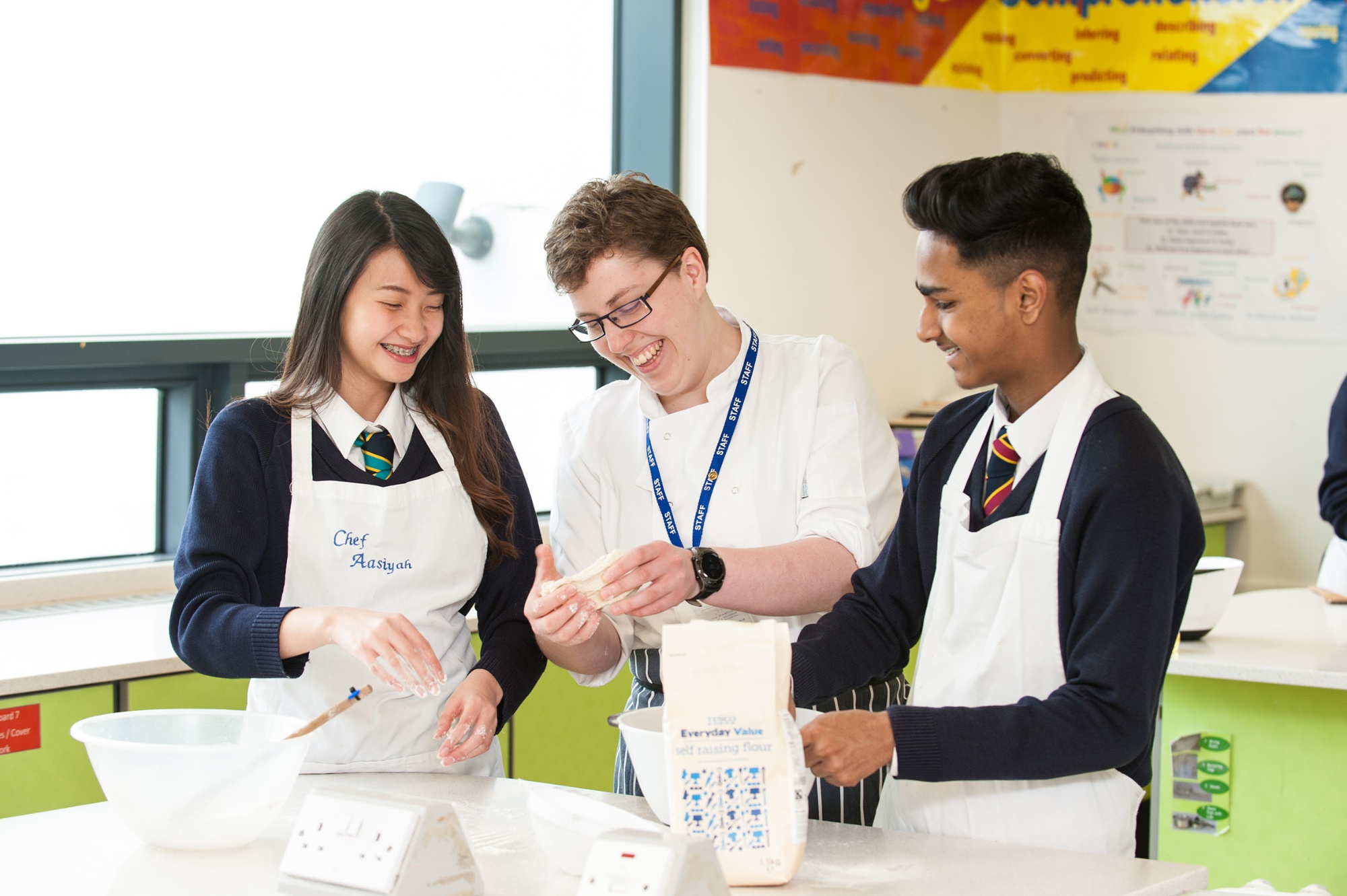 I joined St Matthew Academy in 2017 as a Teach First trainee. I was delighted to find myself working in a school with such a supportive community. My career development was facilitated through our own in-school training program, with weekly training sessions that complimented and built on the half-termly sessions I received from Teach First.
St Matthew Academy has continued to invest in my career development and allowed me to make progress towards my personal career goals. As a Food Technology teacher with a History based degree, I've been given the opportunity to teach two subjects: Food Technology and History, allowing me to draw on my experience as a chef and my passion for my degree subject. The mentoring and coaching provided for both specialities has been outstanding and I am supported in developing my teaching practice in both areas.
I have also had the pleasure of taking on the role of Head of House at St Matthew Academy, allowing me to grow as a leader, develop my pastoral experience and contribute to building an inclusive, nurturing environment for all.
St Matthew Academy encourages staff to continue to develop their teaching practice, giving staff the freedom to innovate their lessons in our "take a risk teaching" weeks and develop an exciting and diverse curriculum which engages and inspires our pupils.
I have thoroughly enjoyed the time I have spent teaching at St Matthew Academy so far. The commitment of everyone at the school to providing an outstanding education for all pupils and the professional development offered by the school has given me the confidence to grow and only increased my passion and enthusiasm for teaching.