Matt - Assistant Head Teacher - Primary Phase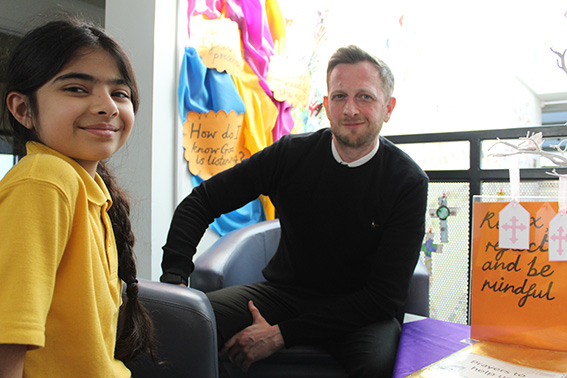 Following a long, successful career in consumer brand public relations, I decided to transfer my key skills of creativity, communication and organisation, honed from a career in media, to the world of education in Bristol.
In September 2020, I relocated to London and joined St Matthew Academy as a Primary Assistant Headteacher for pastoral care and behaviour, during the national COVID pandemic and perhaps one of the most challenging times our education system has ever faced. At such a crucial time, there has never been such a need for nurturing the resilience of our children and helping them to build meaningful mental wealth.
One of my roles at SMA to date, has been to use my prior experience as a SENDCo and mental health champion to help equip our staff and children with the confidence to deal with their feelings and emotions in an unprecedented and challenging time. Brokering a collaborative approach from SEND, inclusion and teaching teams has meant we have been able to develop a whole-phase approach to helping our children deal with lockdown (and subsequent return to school), early identification of pupils with higher SEMH need and integrated therapeutic sessions for all the children to help build their mental wealth.
One of the most unique and special things about SMA for me is the children that come here. As well as being open, caring and strong, they represent such a diverse spectrum of our community, both locally and nationally. The individual experiences they bring to school, help us to refocus and challenge the curriculum so that we, as leaders of education, teach through a lens that is thought-provoking, meaningful and representative of a modern United Kingdom. The families and backgrounds they come from paint a rich tapestry of cultural capital that allows both children and staff to constantly reflect about themselves and the world around us, and hopefully become better citizens as a result.