Karim - Primary Teaching Assistant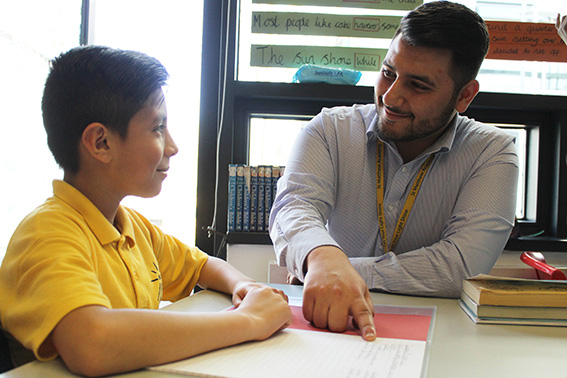 I joined St. Matthew Academy in September 2020 as a Graduate teaching assistant. I had recently graduated from University with a degree in Sports and exercise science and was looking for an opportunity to gain experience within a classroom environment. Throughout my time at the academy so far, I have had the opportunity to experience various new roles including teaching PE lesson under the supervision of my line manager and delivering small group interventions within the wider context of the whole class lessons. The development in my skills and knowledge as result of these nurtured opportunities has been significant.
The experience that children get at SMA is of a consistently high standard and the expectations are always very high on both staff and pupils. This collaborative approach ton improvement is what makes SMA such as special place to work.
I have not only been nurtured to improve my own practice since joining the school but have also been able to contribute my existing skill set to the wider life of the school. I have led after school sports clubs and have taken a lead in some PE lessons, allowing me to pass on my expertise in this area to the children from across the Primary age ranges.
The staff community within SMA has always been extremely supportive and this is another thing that makes it such a special place to work. I enjoy working with all the pupils in the academy and their diverse range of experiences, background and interests means that there is always something unique and exciting to bring to every interaction with them. SMA is a school that values and exudes community in every aspect of its day to day operations.