Amanda - Academy Administrator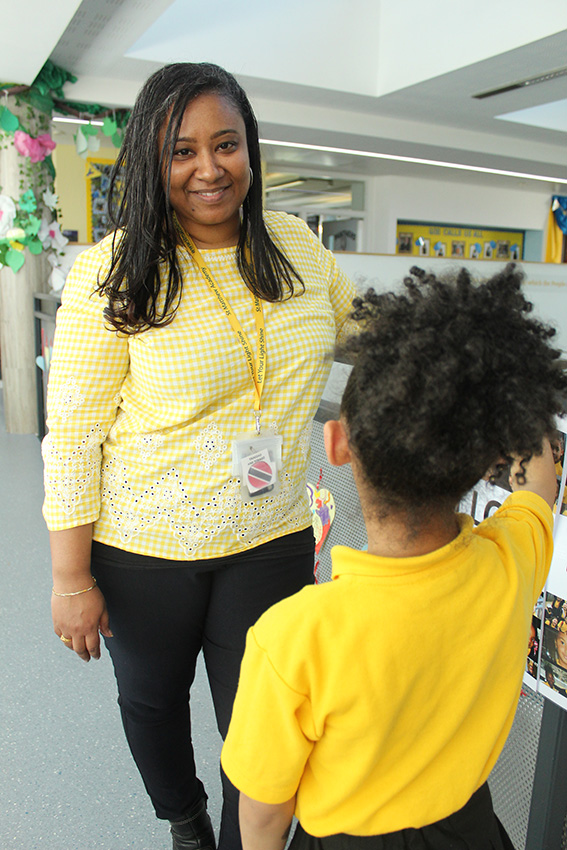 I joined St Matthew Academy as an Academy Administrator – Primary Lead, in November 2018, after contracting for the London Ambulance Service as a Project Management Office Co-Ordinator. With 3 children at home I felt I needed something that fitted in with family life.
I am a people person so the role suited me perfectly. Phone calls, parent enquiries, pupil first aid, design work…an all-encompassing role where no two days are the same.
In September 2019, I became the Academy Attendance Officer managing attendance for the whole academy. This was an amazing opportunity to collaborate with the Directors of Learning and to work with identified pupils to raise their attendance, in turn helping them to raise their attainment. After managing to have a positive impact on the attendance figures – especially in Primary, I decided that although I enjoyed being an attendance officer, I felt that I enjoyed being in a more diverse role. A vacancy had come up back in the Admin Office and I jumped in where I left off. The role had grown, so along with everything I was doing before, my remit has expanded to maintaining the School website and Twitter account and managing the online Parent Meeting software for Primary parents.
I have an amazing and supportive team and the comradery with other members of staff is great. There are many opportunities for staff to get involved with members of other departments with the organised staff enrichment programme. I particularly enjoyed the Chinese Dumpling making class and trampolining sessions. I think it's really important that staff are valued and appreciated by each other and management. Staff are recognised for 100% attendance each term and we have staff 'Stars of the Week' where staff members are able to nominate others for something they feel has helped them or has been outstanding. We have also had staff gatherings at the end of the Summer Term and at Christmas. An excellent supportive environment and community.