Half Term Film Camp at SMA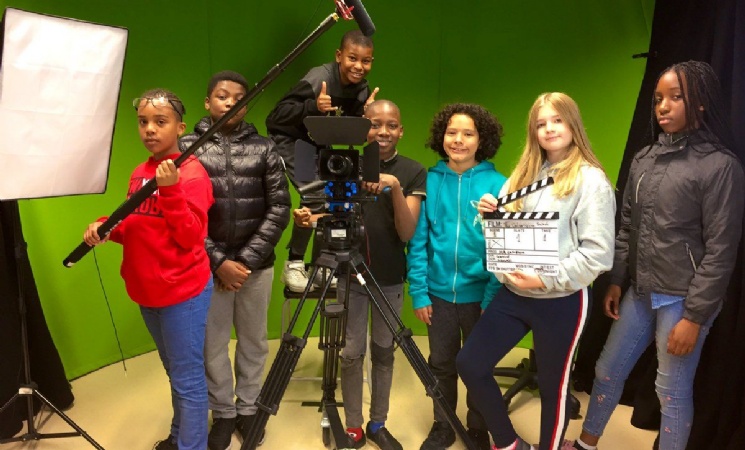 Pupils on the Media and Communications Scholarship had jam-packed 2-day Film camp at SMA during the half term.
Six pupils from the Media and Communications Scholarship took part in a 2-day film camp at St Matthew Academy during the October Half term.
The pupils learned Pre-Production skills which involved planning a movie idea and how to bring this to life through script-writing. The pupils then decided on which locations would best suit their idea and proceeded to source relevant props and costumes this fed on nicely to selecting the appropriate cast and crew roles.
The next stage was 'Production' in which they would actually begin to bring their script to life through filming. Pupils were given technical roles such as; Director, Cinematographer/DOP, Assistant Cinematographer, Gaffer, Sound recordist & Set designer.
The final stage was 'Post-Production', pupils had an intense editing/post-production crash-course to assemble the footage they had taken over the course of
the camp. Some pupils were responsible for sourcing music and sound effects whereas others were responsible for piecing the footage together and adding typography.
The pupils finished their 3-minute film and watched what they had produced with massive smiles all around. Their film will be entered into two national film competitions at the end of this month in which they have the chance to win prizes and film equipment.
A well very done to all the pupils involved in the Film-Camp which has formed part of their intensive media training.
Click here to find out more about our Scholarships and Pathways