St Matthew Academy Friendship Afternoon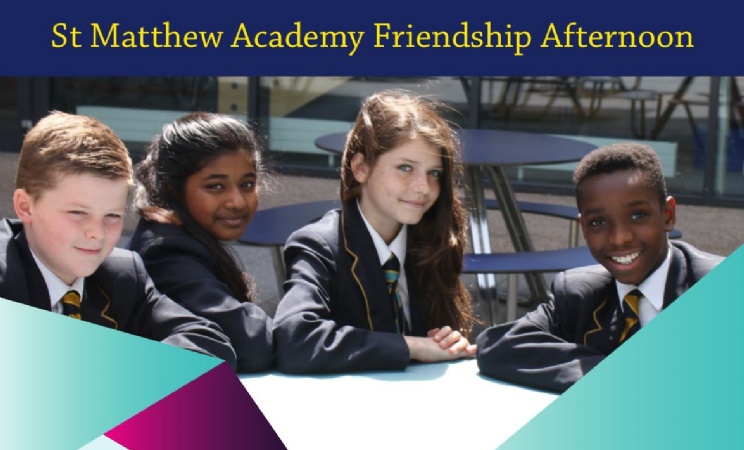 Join us for an afternoon of workshops, activities and the opportunity to meet with our SLT, Year 7 induction team, ambitious students and talented teachers.
Please also come along to see our school in all its glory and book onto one of our tours, dates listed below.
7th March
8th March
9th March
Time: 9-11am
If you are interested in attending any of these events, please contact the school reception to book your place.
St Matthew Academy School, St Joseph's Vale, Blackheath, SE3 0XX W: www.stmatthewacademy.co.uk E: Info@stmatthewacademy.co.uk T: 020 8853 6250