Step Together between SMA and Parkwood Hall School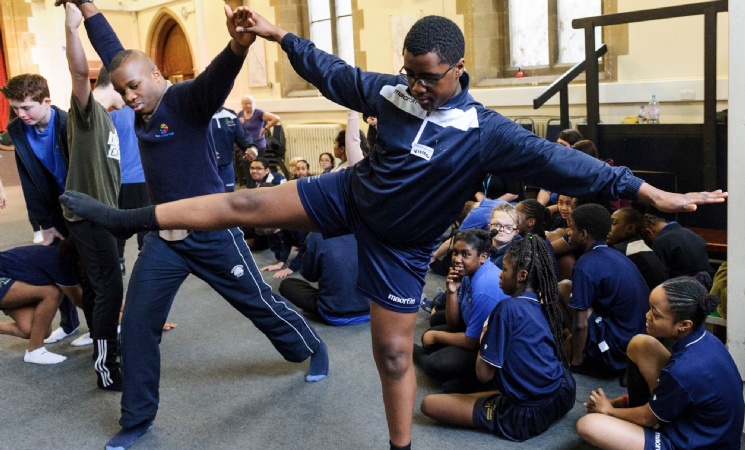 SMA pupils dance alongside pupils from Parkwood Hall School.
Fourteen dancers from St Matthew Academy enjoyed the opportunity to dance alongside pupils from Parkwood Hall School on Tuesday 5 December as part of the 2017 Step Together workshops.
This amazing integrated dance experience brought together dancers to share in their love of dance and to work collaboratively to produce some exceptional and highly creative dance pieces. The atmosphere was one of care and respect with pupils working compassionately to create and share their vibrant and dynamic dance ideas. Year 10 pupil Leonardo Walter Dabo said 'we learnt so much from the dancers at Parkwood Hall, their happiness was infectious. I loved the way that they moved and felt so inspired by their passion for dance.' Working collaboratively, the young people twisted, turned and spiralled in, out and through beautiful sculptural connected dance shapes. They explored some extremely exciting and challenging movements as they travelled through the dance space.
St Matthew Academy would like to say thank you to Parkwood School for hosting the Step Together, to Maria and Lisa - the wonderful workshop leaders and to the Step into Dance team for offering our young people such rich and inspiring dance opportunities.
Picture:© Foteini Christofilopoulou