SMA Pupils at Waterman's Hall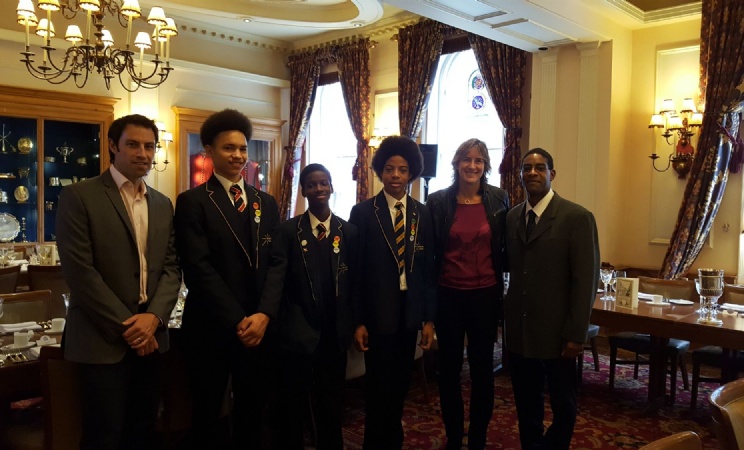 Kofi Taylor-Barrocks, Alex Burton & Leonardo Walter Dabo along with Mr Simmons were invited to the London Youth Rowing (LYR) Annual Lunch at the very grand Watermen's Club. SMA was the ONLY SCHOOL chosen due to our unique standing out the 80 participating schools in the London Youth Rowing program. The 3 boys were personally named and commended on their contribution to rowing at SMA, Lewisham Borough, London Youth Games and London Regatta – by the CEO of LYR, Matt Rostron and Dame Katherine Grainger DBE.
Mr Simmons was also given a commendation in recognition for his work over the last 4 years by the CEO of LYR and Andrew Triggs-Hodge OBE (triple gold medallist) who he was seated next to through the lunch.
The pupils represented SMA in an inspiring and impeccable manner and showed they were able to mix well in the circle of investors, CEOs, Olympic medallists and other notables. Kofi, Alex and Leonardo showed how passionate they are about their own rowing and SMA rowing cluby discussing their future goals as well as possibilities for other young students and LYR.