Beginning of a New Year Mass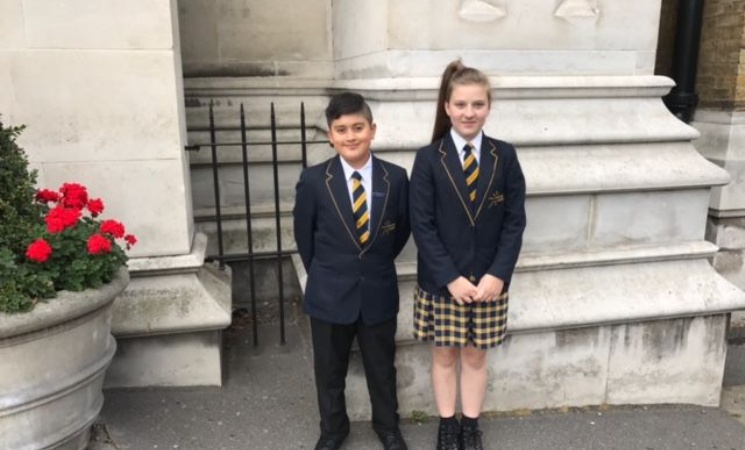 'Beginning of a New Year Mass' Tuesday 12th September 2017.
St Matthew Academy had the pleasure of attending the first 'Beginning of a New Year Mass' on Tuesday 12th September at St George's Cathedral. Presiding over this inspirational mass was Archbishop Peter Smith.
Ema Butaite and Edison Molina in Year 8 attended the mass with Mr Wanza, Assistant Head and Director of RE. Neither pupil had visited St George's Cathedral before and both were awestruck by its beauty and magnitude. Pupils enjoyed the collective worship, particularly the praise and worship. Ema commented "I'm glad I came to this mass, the collective worship is amazing."
The congregation witnessed angelic singing from a host of schools including the gospel choir from La Retraite Roman Catholic Girls' School. With the start of the academic school year well and truly in full swing, it was imperative that schools within the Diocese of Southwark came together as a community to pray for pupils, Head teachers, teachers and Chaplains, asking God to bless them and the new academic year.
The mass was delightful and the presence of the Holy Spirit evident in the church.
We look forward to a prosperous academic year, knowing that we are tasked with developing the academic potential and the nature of the spirit which dwells within each of our pupils.