GCSE Results Day at SMA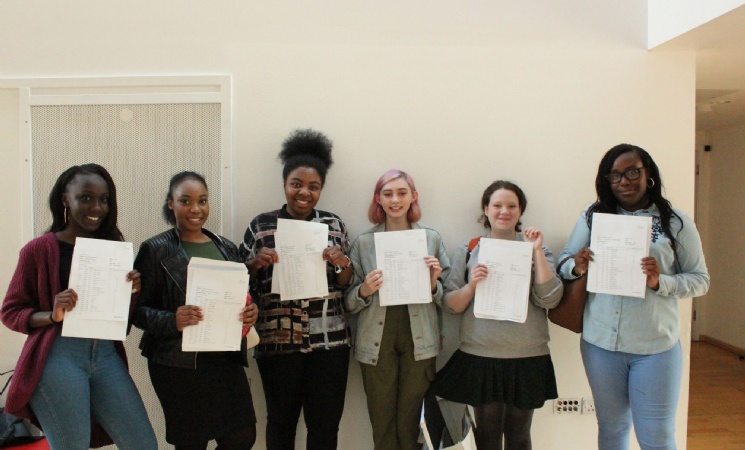 Pupils celebrating fantastic GCSE results at St Matthew Academy!
Holly, Precious, Fademkemi, Catrina, Niamh and Sonia all proudly show off their wonderful GCSE results - between them they acheived 59 of the top grades (A and A* and equivalents). Congratulations to all of them and good luck in September!