GCSE Art pupils have live Q&A session with famous contemporary artist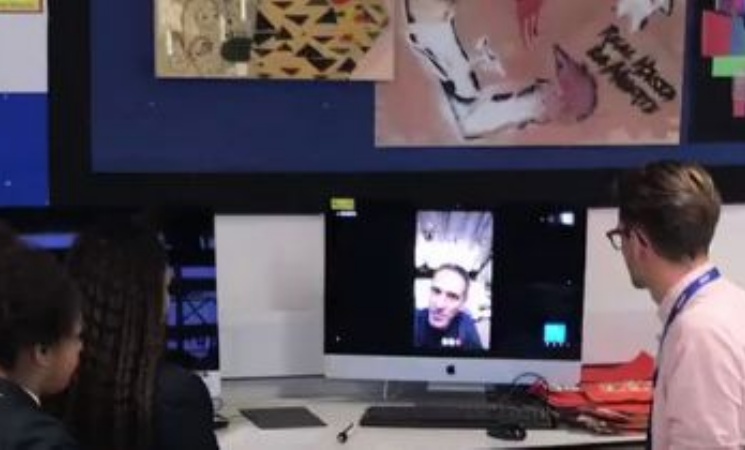 GCSE art students have a live Q&A session with famous contemporary artist Paul Catherall
Paul Catherall is a London-based printmaker who uses the lino technique to create impressive geometric prints of iconic architectures and structures. His signature style consists of simplified versions of landmarks with two or three tones on the structure set against a flat, bold colour background.
Pupils in Mr Hopkins' Year 9 GCSE Art class were lucky enough to have a live Q&A session with the famous contemporary artist @Paul_Catherall - Over the rest of this term, pupils will be exploring Paul's work and re-creating his unique style.
The pupils thoroughly enjoyed speaking with Paul and gained a key insight into his work, the life of a contemporary artist, the long hours, and the various routes into the industry.