Adventure writing workshops with year 7 & 8 pupils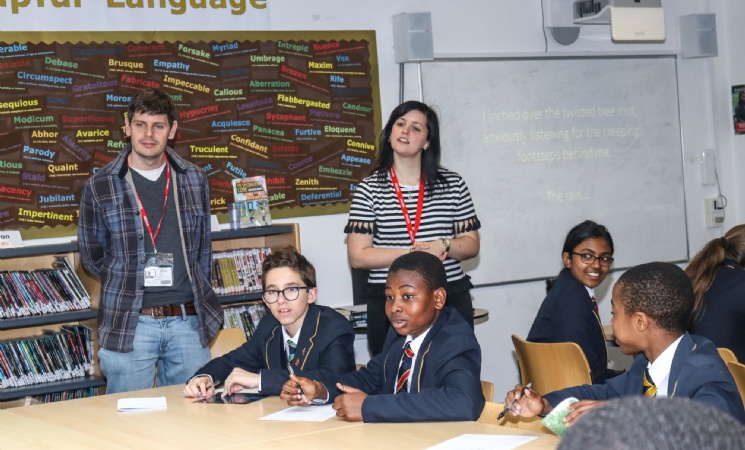 Insightful and engaging adventure writing workshops with year 7 & 8 pupils
The Wilbur & Niso Smith Foundation, a charitable organisation set up in 2015 by Niso Smith, wife of worldwide bestselling author Wilbur Smith, is dedicated to empowering young writers, as well as to the advancement of the adventure-writing genre and the promotion of literacy.
On Monday 20th May, We welcomed Georgina Brown from the Wilbur & Niso Smith Foundation & Ed Davey, an investigative journalist and author who delivered two insightful and engaging adventure writing workshops with year 7 & 8 pupils.
Ed has visited more than 60 countries with a particular love of travel in Africa and has backpacked in Sierra Leone, Ethiopia, Burundi and the Congo, no wonder African countries feature in all his novels!.
"I was blown away by the quality of creative writing!" Ed Davey.
Both sessions were thoroughly enjoyable with some brilliant and creative work produced by our pupils. You can download the resource pack for the workshops below.