SMA Debate Mate Team Victorious!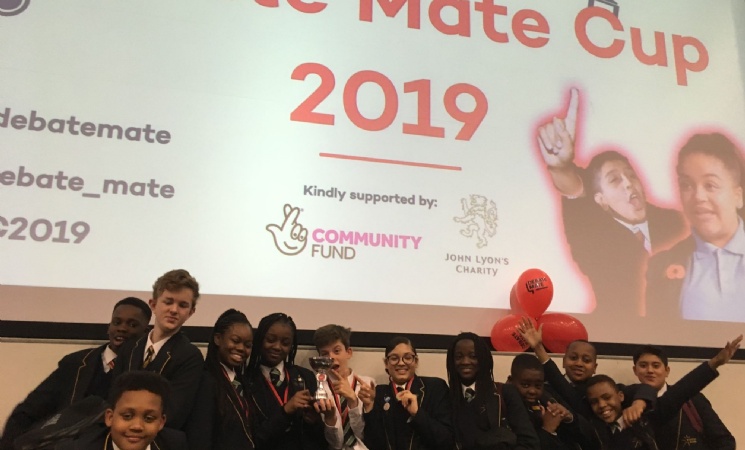 SMA Debate Mate 'A' Team win their round at the London Debate Mate Cup!
On April 1st, we took three of our Debate Mate squads, including 20 pupils from Year 7, 8, 9 and 10, to the London Debate Mate Cup at Goldsmith's University. It was both a nerve-racking and an extremely exciting day and our pupils debated like star professionals, winning 6 out of 9 debates overall!
Our A team made it to the grand final on-stage and beat Sydenham Girls' top team in a very intense debate: 'This house believes that censorship does not have a place in today's free society.' There were many cheers and smiley faces as we brought home the trophy and the A team are now preparing for the regional finals where they will go up against some of the top teams in the country.