SMA House Competition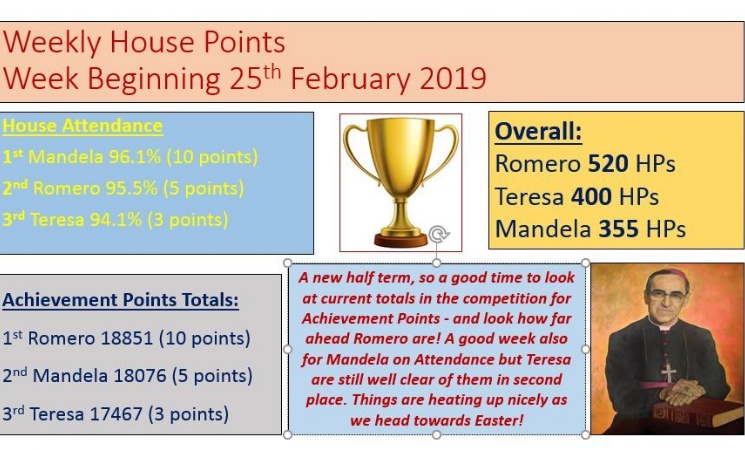 A great week for Mandela on attendance but Romero still setting the pace!
A new half term, so a good time to look at current totals in the competition for Achievement Points - and look how far ahead Romero are! A good week also for Mandela on Attendance but Teresa are still well clear of them in second place. Things are heating up nicely as we head towards Easter!