SMA at the BBC!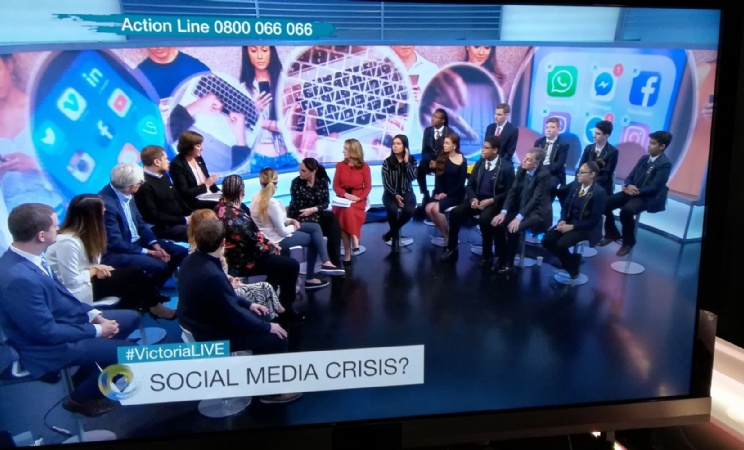 On Thursday, SMA pupils from Years 9 and 10 appeared as guests on the Victoria Derbyshire Show on the BBC. Click on this link to watch our pupils in action:
SMA pupils discuss the pressures young people face on social media, with BBC's Victoria Derbyshire.
On the 7th February 2019, six St Matthew Academy students joined politicians, experts, parents and other influential guests on the Victoria Derbyshire Social Media Special to debate the new government advice on children's use of mobile devices and social media.
As the government encourages parents to reduce the amount of 'screen-time', our pupils weighed in on the debate, examining the impact the use of social media has on both physical and mental health and their own parent's rules on their mobile device usage. During the discussion about their own activity on devices and social media, our pupils presented well-rounded and mature insights into the effects of social media on young people, showcasing their excellent communication skills on this interesting topic that impacts them every day.
The opportunity to appear on the BBC, came as a result of St Matthew Academy's involvement with BBC Young Reporter, which involves the BBC working in partnership with schools to provide young people with the skills they need to create and understand media, as well as access to exclusive events, training and mentoring from BBC staff and journalists.
Our pupils thoroughly enjoyed participating in the discussion and look forward to sharing their opinions on other important issues in the near future.