SMA at Lewisham Athletics Champs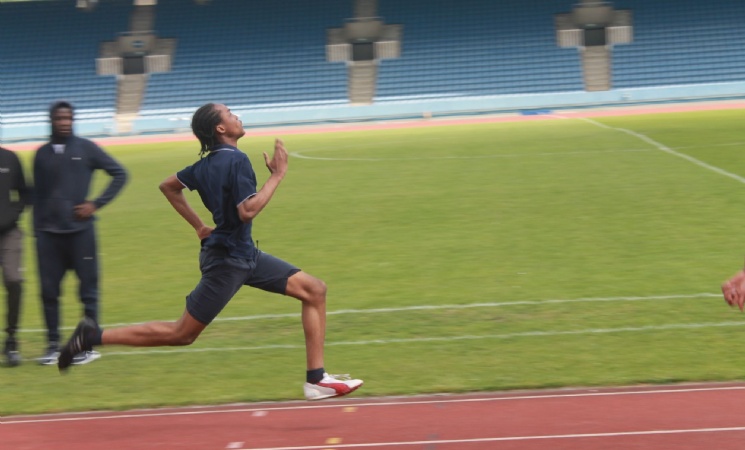 On Thursday, 10th May, the PE department took 66 pupils from Years 7-10 to Crystal Palace Athletics Stadium to compete in the Lewisham Borough Championships.
It was a truly fantastic event in which the pupils' behaviour was impeccable and they really did do SMA proud by finishing the day in overall 2nd place for boys and 3rd place for girls out of 17 competing schools! Find out more by reading through the complete results table.
| | | | |
| --- | --- | --- | --- |
| GIRLS – Year group | Position | BOYS - Year group | Position |
| Overall Girls – 7-10 | 3rd | Overall Boys – 7-10 | 2nd |
| Year 7 Girls | 3rd | Year 7 Boys (borough champions!) | 1st |
| Year 8 Girls | 4th | Year 8 Boys | 3rd |
| Year 9 Girls | 10th | Year 9 Boys | 5th |
| Year 10 Girls | 3rd | Year 10 Boys | 4th |
Girls individual results (top 3):
| | | | |
| --- | --- | --- | --- |
| Pupil | Year group | Event | Position |
| Alexander Mena | 7 | Discus | 1st |
| Morayo Alejo | 7 | 200m | 2nd |
| Awele Pickersgill | 8 | Triple Jump | 3rd |
| Tolani Akinfolarin | 8 | 300m | 1st |
| Khadisha Conteh | 8 | 100m | 2nd |
| Tolani, Oprah, Khadisha, Tanice | 8 | Relay 4x100m | 2nd |
| Esther Jackson | 10 | Triple Jump | 1st |
| Esther Jackson | 10 | 200m | 1st |
| Benedicte Luvuadiokueno | 10 | 300m | 3rd |
| Lani Keightly | 10 | 1500m | 2nd |
| Mugbe Charles | 10 | High Jump | 3rd |
| Breanna Odjoma | 10 | Javelin | 3rd |
Boys individual results (top 3):
| | | | |
| --- | --- | --- | --- |
| Pupil | Year group | Event | Position |
| Ivan Imasuen | 7 | Hurdles | 1st |
| Joshua Jackson | 7 | 200m | 2nd |
| Aly Ososanya | 7 | 300m | 1st |
| Ivan, Aly, Joshua, Marshall | 7 | Relay 4x100m | 1st |
| Aly Ososanya | 7 | High Jump | 1st |
| Joshua Jackson | 7 | Triple Jump | 3rd |
| Marshall Chambers | 7 | Discus | 1st |
| Ivan Imasuen | 7 | Shot Putt | 3rd |
| Kaylon Murdock | 8 | 200m | 2nd |
| Omarion Byfield | 8 | 800m | 3rd |
| Ricesse Mvioki | 8 | 1500m | 1st |
| Kaylon, Kye, Ricesse, Eloghosa | 8 | Relay 4x100m | 2nd |
| Kye Walker | 8 | Shot Putt | 3rd |
| Francis, Tade, Kofi, Daniel | 9 | Relay 4x100m | 3rd |
| Jeremiah Obembe | 9 | Triple Jump | 2nd |
| Washington Omenyi | 10 | 200m | 3rd |
| Leonardo Walter-Dabo | 10 | Hurdles | 3rd |
| Hartty Diangi | 10 | 100m | 3rd |
| Kofi Taylor-Barrocks | 10 | 800m | 2nd |
| Jonathan Ambokile | 10 | Discus | 3rd |