New Reception Gruffalo Morning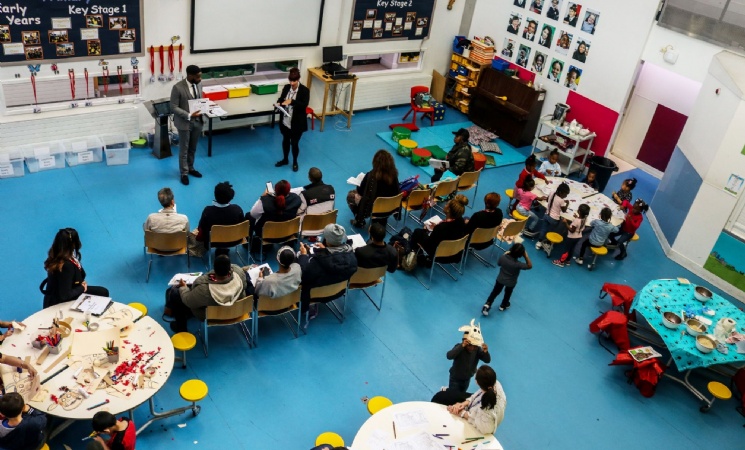 Parents and children invited in for an informative and creative Gruffalo morning
Parents and children were invited in for an informative and creative Gruffalo morning in Primary.
The morning started with light refreshments which led straight into a Gruffalo Storytime session.
The children then created their own Gruffalo Masks, finger puppets, artwork and yummy Gruffalo crumble; while their parents and carers were immersed in important school information and went through the welcome to Reception booklet.