Key Stage 3 Awards 2019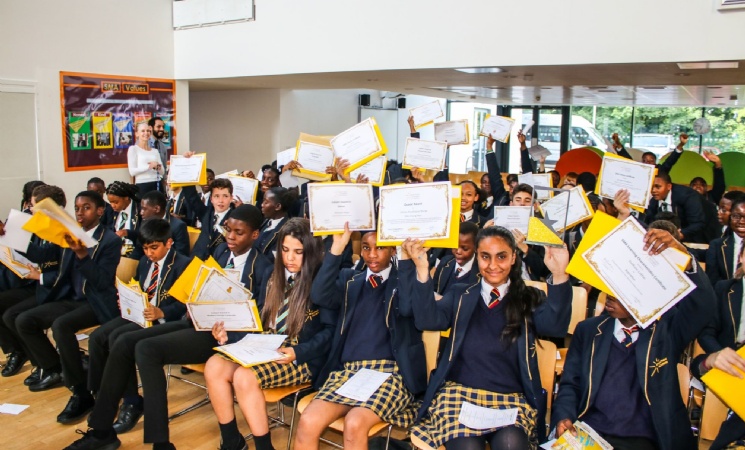 Thursday 4th July saw the launch of a new event at St Matthew called the Key Stage 3 Awards.
This event was an opportunity for the St Matthew Academy Community to celebrate pupils in Years 7 and 8 who had let their shine in various aspects of life at the Academy.
The evening kicked off with an Arts showcase followed by a thrilling dance performance from the Year 7 boys. Ms Baldwin, the Head of School gave a welcome address and there was a rousing speech from the Deputy Young Mayor of Lewisham, Nike Ajijola. Further entertainment came from the music department with pupils playing an instrumental version of "Shotgun by George Ezra".
The prize winners received recognition for displaying the SMA learning characteristics and values; overall achievement points and excelling in the various subjects. There was also a special award for an unsung hero who had persevered through a number of trials and difficulties. The evening was a true celebration of the excellence that proliferates the SMA community.
We would like to recognise and thank Green's Carriage Masters; an independent family-run business, based in South East London, providing a diverse range of services to the funeral trade nationwide; who sponsored the Special recognition prize and have pledged to support this event every year.
Congratulations once again for all of our award winners, it was a wonderful event and a proud moment for all those involved.