CPD and Start of the Year Service at St Matthew Academy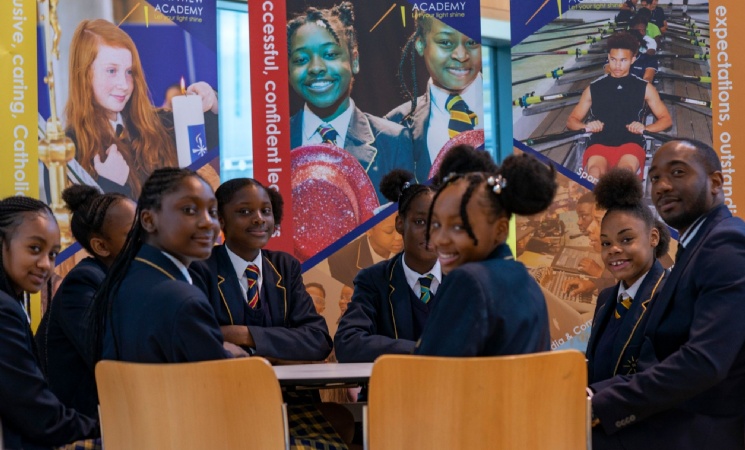 CPD and Start of the Year Service at St Matthew Academy
On Tuesday 3rd September, St Matthew Academy welcomed Patrick Harrison, Adviser of Religious Education from the Education Commission for the Diocese of Southwark to lead a CPD session for all of the St Matthew Academy staff.
The CPD explored various aspects of the importance of working in a Catholic school as well as addressing what could be done to make Catholic academies distinctively Catholic. One colleague commented after the session that they found the CPD session "Very insightful."
The CPD session was followed by a lovely service led by Patrick and the Chaplaincy Team at the Academy. All of the staff and Year 7 pupils were in attendance. Scripture says "For where two or three gather in my name, there am I with them." The spirit of the Lord was most certainly in the hall whilst the service commenced. Prayers were lifted up to the high Heavens as staff and pupils prayed giving thanks for the blessings of a new academic year and for successes throughout.
The new Year 7 cohort experienced their first gathering as a community praising and worshipping God. Staff and pupils alike all seemed to enjoy the service and left ready to "Let their light shine" throughout the day.
St Matthew Academy would like to thank Patrick Harrison for leading an informed CPD and wonderful service. We look forward to working with you in the future.
Mr Wanza - Director of Religious Education