Year 7 Media Scholars at Warner Bros Studio Tour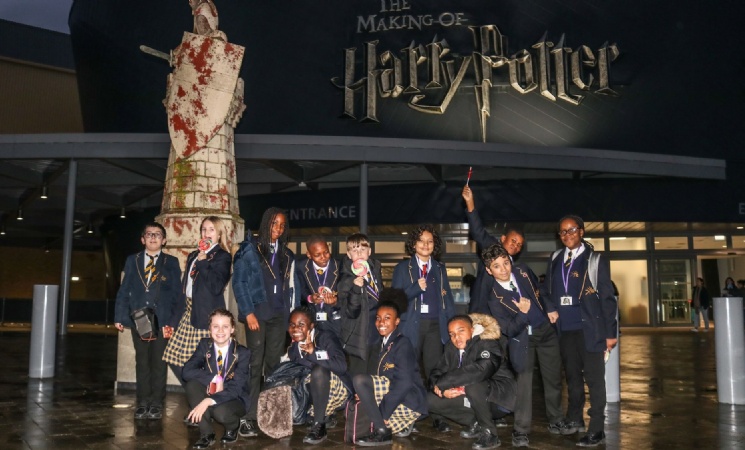 Year 7 Media and Communications Scholars visit the Warner Bros. Studios
Year 7 Media and Communications Scholars visited the Warner Bros. Studios tour to find out all about the Making of all eight Harry Potter films.
We began with a cinema screening with a few messages from the stars of the film, which then lead us to the famous Hogwarts doors.
We waited in anticipation as the doors opened to be greeted by a hall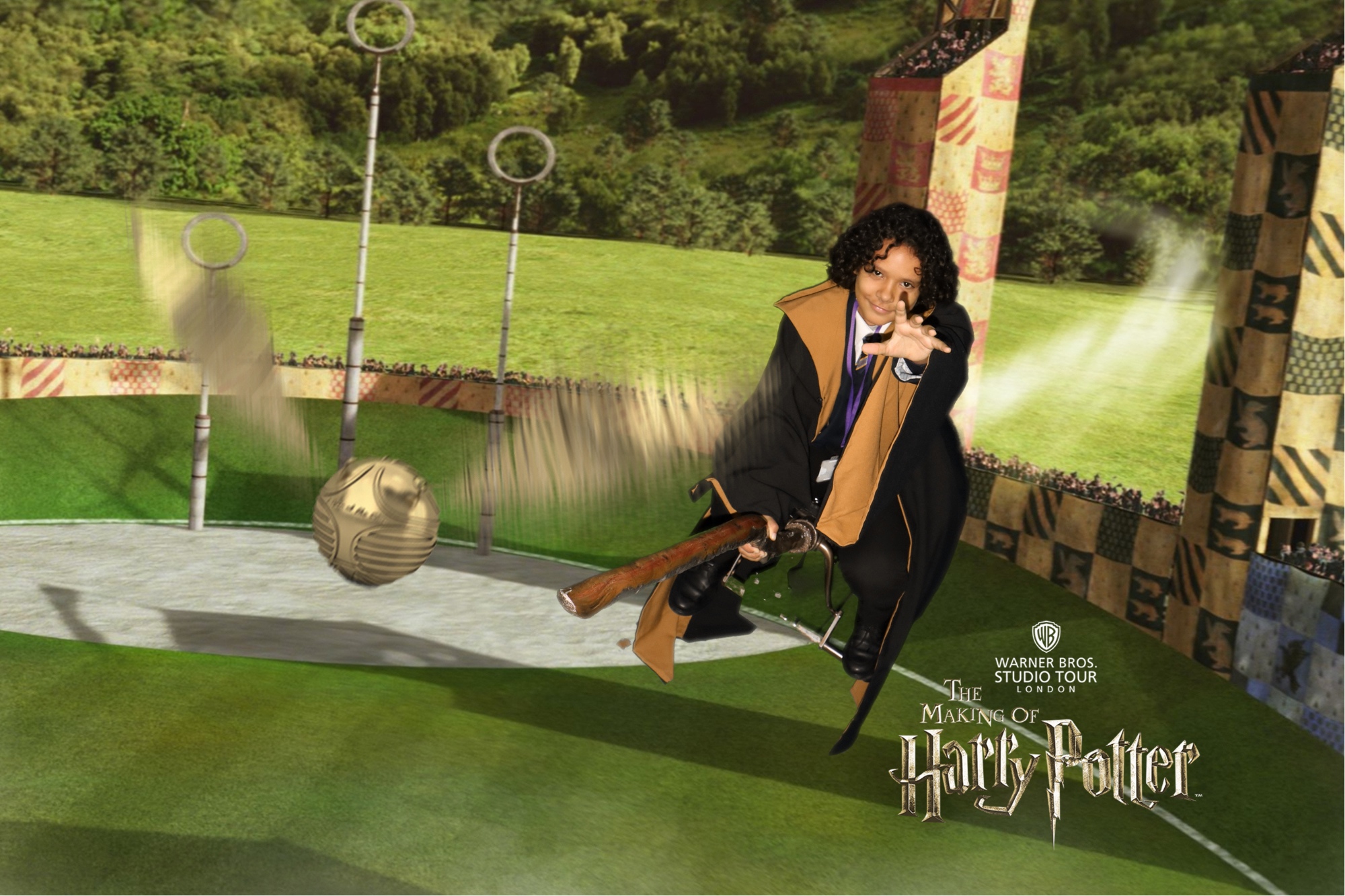 dressed with a Christmas theme and ice sculptures. The pupils then had a look around the different set designs and had the opportunity to ride a broomstick and dress up as Wizards.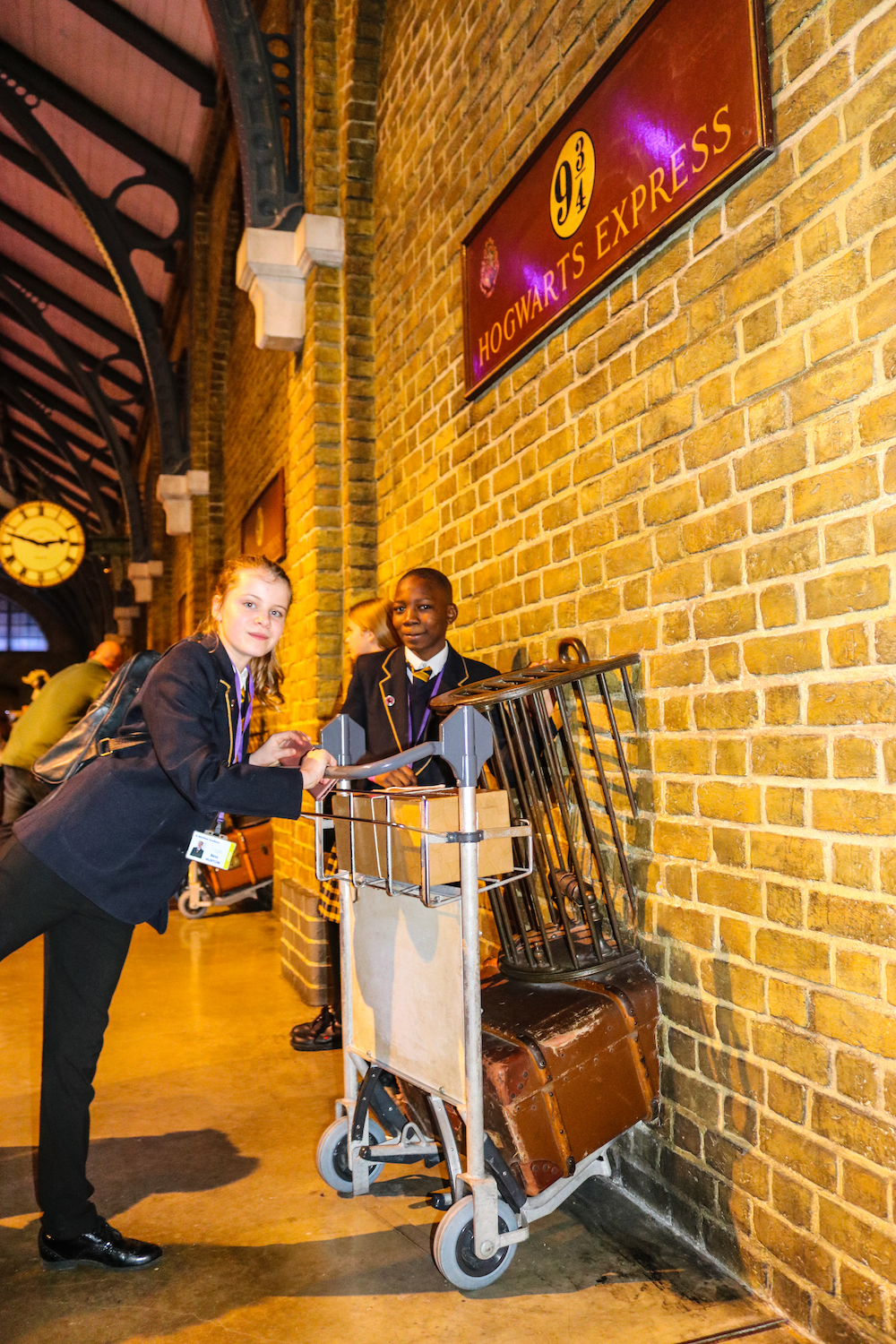 The pupils then entered the forbidden forest with a few surprises lurking in webs above our heads; a few pupils shuffled through this part very quickly which lead us onto platform 9 & three quarters.
We then quickly found ourselves on Privet Drive and explored the Night Bus outside along with a few iconic vehicles.
The pupils thoroughly enjoyed the whole experience and learned about all the different aspects of studio films including, Green screen, cinematography, props design, set design, model making, animatronics and many other film techniques.