Y8 & 9 -Yorke Dance Project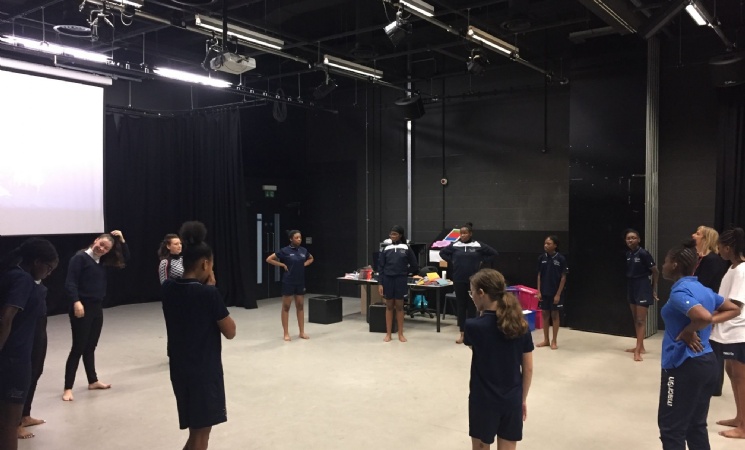 The Performing Arts Department were fortunate to welcome the Yorke Dance Project to work alongside a select group of talented Year 8 and 9 students.
This exciting in-house project was inspired by Kenneth Macmillan's 'Playground' - a professional dance work about bullying and its impact on young people.
The students explored the idea through movement and examined the psychological and physical damage caused by bullying in schools. Through understanding the destructive effects of bullying, the students worked together to devise strategies to support vulnerable young people at risk of being bullied. Using a combination of rhythms, counter-tensions, supports and body shapes, the students were taught how to understand the importance of group dynamics and the need for inclusive and cohesive behaviour.
St Matthew Academy would like to thank Yorke Dance Company for a truly inspiring, fun and informative day which highlighted the serious nature of bullying and the need to work together to deter bullying behaviour in schools.