Weekly House Points - Teresa House still in the lead!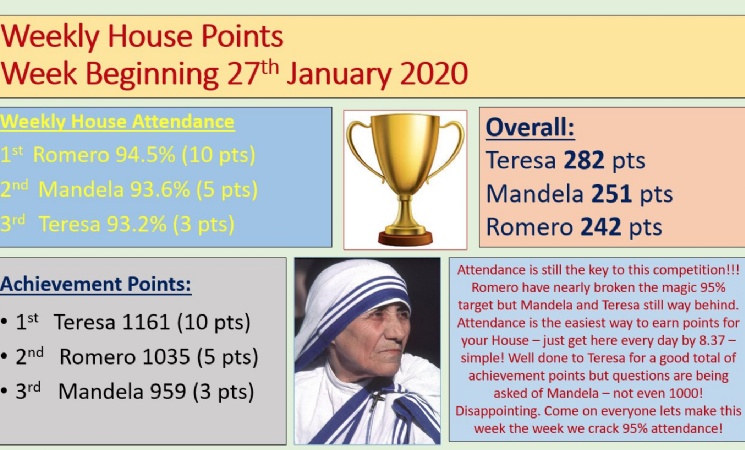 Attendance is still the key to this competition!!!
Romero have nearly broken the magic 95% target but Mandela and Teresa still way behind. Attendance is the easiest way to earn points for your House – just get here every day by 8.37 – simple! Well done to Teresa for a good total of achievement points but questions are being asked of Mandela – not even 1000! Disappointing.
Come on everyone lets make this week the week we crack 95% attendance!