Trip to the NITTO ATP Tennis Finals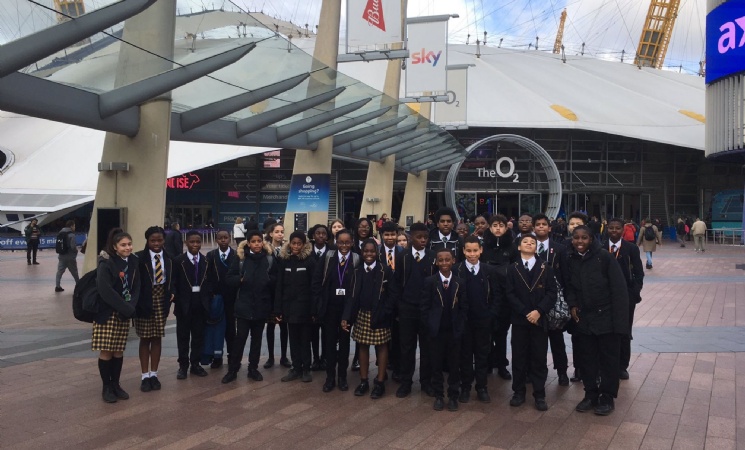 On Monday 11th November a combined group of pupils from the Sporting Brilliance Programme and chosen Year 8, 9 and 10 pupils attended the ATP Tennis finals @ The 02.
All pupils were taken as a reward trip and thoroughly enjoyed the day, as for all the pupils this was their first experience of a professional Tennis match.
We watched two fantastic games, one of which a winning match by Stafanos Tsitsipas who was the eventual winner of the event and ended the tennis calendar with bragging rights over the rest of the Top 8 in the world.