The Brilliant Club Stars of 2022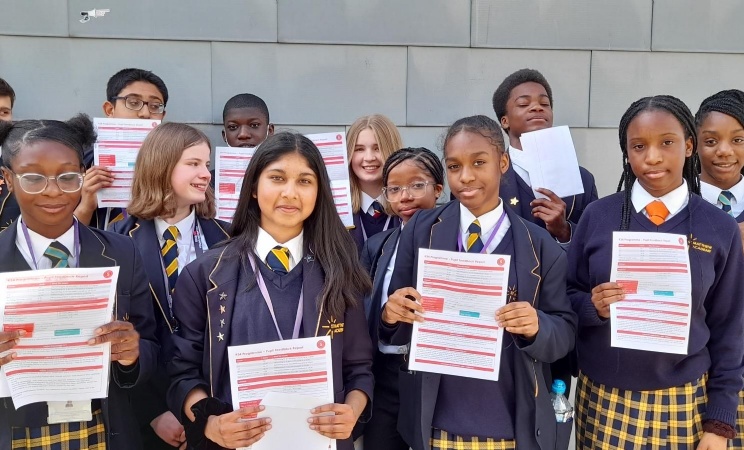 Huge congratulations to the Year 9 SMA Brilliant Club pupils who have exceeded all expectations following the completion of the Scholars Programme this academic year. The Scholars Programme (Brilliant Club) is a national charity whose aim is to break down barriers and raise aspirations of pupils from state schools who might not consider applying for top universities or feel overwhelmed and baffled by the prospect of doing so.
The pupils chosen for the Scholars programme are of the highest calibre and had to earn their place on the programme by submitting a letter of application stating why they deserved to be included; we received 24 applications before making the very tough decision on the final 12.
Throughout the Spring term, pupils were tutored through the course by Dr Yana Manyukhina, from the Institute of Education, who came to SMA weekly to help pupils successfully navigate a university style course entitled, 'What is it like to be a bat? The Mind-Body problem in Philosophy'. The pupils were challenged to make sense of many new ideas and learn about important philosophers and thinkers before they produced a 2,000-word assignment. These were submitted at the end of term and pupils had an anxious wait over the Easter break to find out how they fared; we were not to be disappointed.
For the first time ever, all pupils completed the entire course including submission of the final assignment and we were delighted to get the results this week. It was an anxious time for them as they gathered in the library on Tuesday afternoon to get the envelope containing their result. Pupils also had an online meeting with their tutor who gave them verbal feedback on their performance throughout the course. One described as being more nerve racking than getting ranking exam results and there was much pacing of the library while each waited to find out their mark. The final tutorial was such a positive experience and had the feeling of a real graduation, there was lots of excitement and celebration.
We are absolutely delighted and ecstatic to announce that all have passed with flying colours. Not only did they all pass, 9 of the pupils achieved the highest grade of a First (grading is based on university degree classifications); the others attaining the second-highest mark of a 2:1, a truly remarkable set of results for our Year 9 stars. Not that we wish to single out any individual out, as all pupils did so well, but Gracie Muir scored 94% for her final project, a phenomenal mark for a Year 9 pupil to achieve.
We very much look forward to the graduation which will be held at St Catherine's College in Cambridge on Thursday 12 May. Pupils will meet with the directors of the Brilliant Club, receive their certificates and get a tour of the college and talk with current students to get a flavour of what life is like at such a prestigious university.