TART Week - March 2021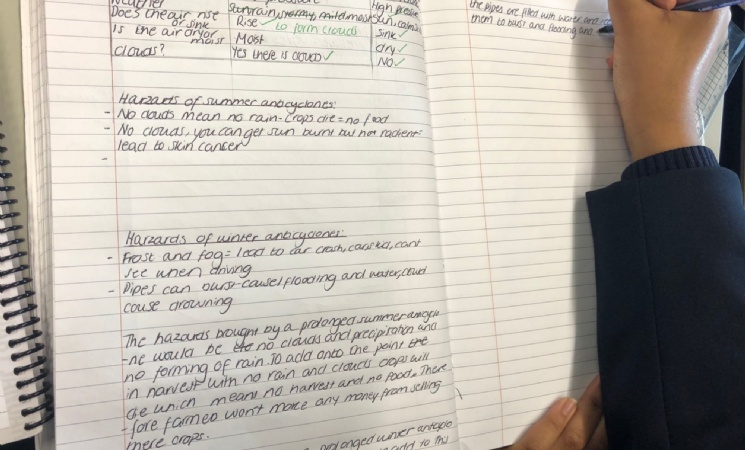 Take A Risk Teaching (TART) Week
This week the focus for teachers has been to raise the level of challenge and use of orcay in Year 7 and 8 lessons. Teachers were asked to deliver a lesson that was above the normal experience of pupils and we had some fantastic efforts by staff across the academy in areas such as History, Geography, MFL and Science.
In History pupils contextualised the story of Henry II and Thomas Becket and were challenged to think about what they could also learn about concepts such as power and control of the church at this time; at the end of the lessons pupils said they felt they really had to think hard and not just learn the story in the usual way. In Geography, Mr Baines, delivered a GCSE lesson to Year 7 on weather systems and anticyclones; photos that pupils produced are below and demonstrate how they rose to the challenge of answering GCSE questions
MFL lessons this week made extensive use of idioms to push pupils' understanding and use of language by native speakers; here is an example of the tasks they were challenged with: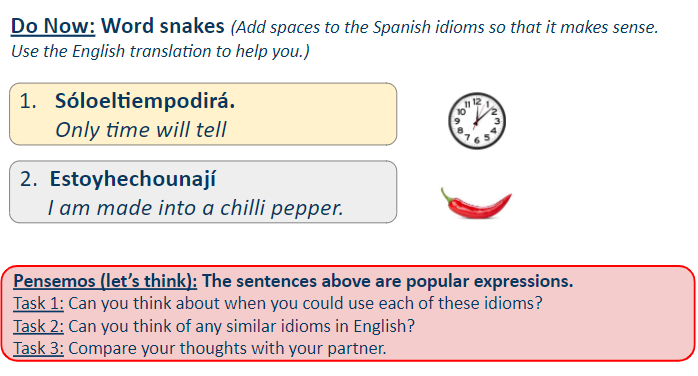 In Science, Mr Bradley's classes were challenged to use GCSE terms when doing speed and graphs, for example when talking about speed they were asked to use terms such as velocity and vector normally leaned in Year 10; when doing distance-time graphs, they were challenged to calculate speed by effectively calculating the gradient of the line and in a lesson on motion, linking this to the effect of collisions and movement of objects, again making a link to Year 10.
Many teachers across a number of subjects also made use of the Thunks to promote discussion and oracy in lessons;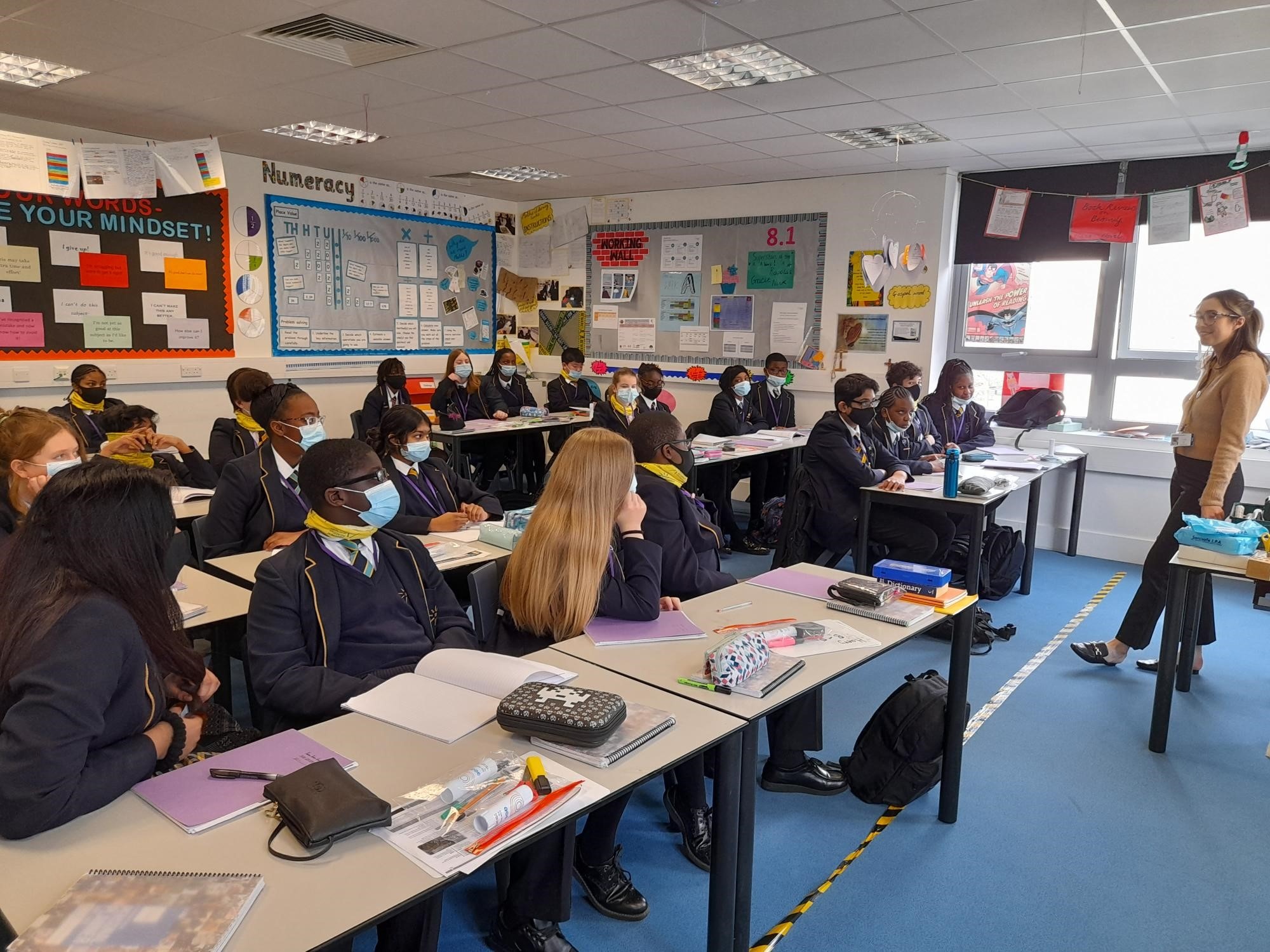 it was fantastic to see a number of Year 7 and 8 pupils discuss these with some very interesting ideas and thoughts on the range of topics discussed. It was particularly pleasing to see a number of the usually quiet pupils get involved in the discussion and show sensitivity to the feelings of others when discussing whether our words hurt. I was particularly impressed to hear 8.8 debate the issue in Ms Cruz's lesson and saw how considerate 7.5 were when debating with Mrs Skelton. We have some very articulate pupils in the Academy who really appreciated the chance to debate open-ended questions and take a risk in sharing their opinions, but it was made possible by the careful managing of the groups by their teachers.