St Matthew Pupils Share the Christmas Spirit with Local Care Home Residents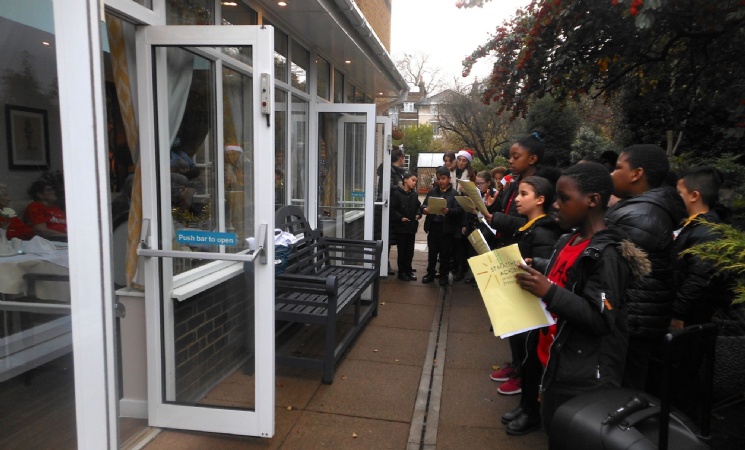 Primary school children from St Matthew Academy decided to bring a little bit of Christmas cheer to residents of a local care home this week by singing a selection of Christmas carols from outside Rectory Court Care Home in Blackheath.
The group of Year 5 pupils from SMA were determined that everyone in their local community should be able to feel the festive spirit despite a terrible year where COVID has dominated the headlines. The children asked their Head of Primary, Ms Chick, if they would be able to take their carol service, which is usually open to parents and the public, out of the school gates and into the community to people who might need it the most in the face of a particularly difficult Christmas time.
Carol singer, Caleb (9 years old) said, "We love Christmas time and have really enjoyed practising our carols in school. No-one is allowed to come into school to hear us this year so we wanted to take the songs to them. We thought they might like it."
Ms Chick, Head of Primary said "The idea came purely from the children themselves. I was genuinely surprised and delighted when they approached me with the idea. Children really have the ability to bring Christmas alive for many people and I just hope that they could raise some festive smiles despite a slightly muted and unusual Christmas time this year."