SMA Pupils Donate 325 hours to the Local Community for DofE!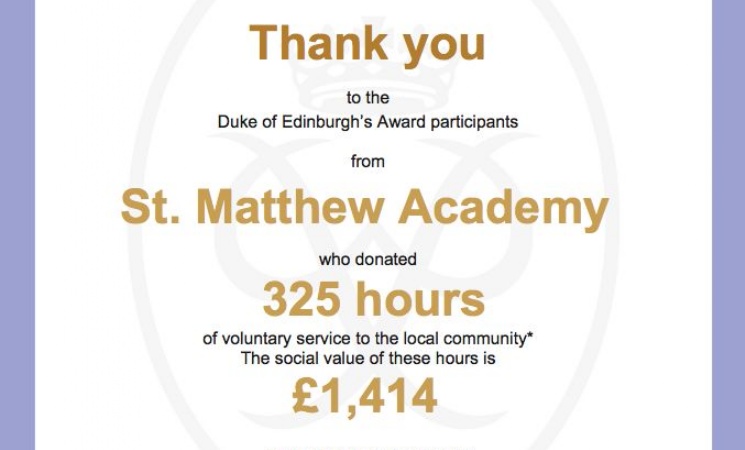 We excited to announce St Matthew Academy have received a certificate for social value from @DofELondon to say thank you for the 325 hours our pupils donated to the local community to the value of £1,414!
At St Matthew Academy we offer two levels of the prestigious Duke of Edinburgh award scheme to our pupils. At Year 9, pupils can start the Bronze award which helps them develop relationships, skills and resilience to take on future challenges and enable them to work upwards towards the Silver award in Year 10.
We are so delighted to have amazing staff volunteers and incredible participants who have made such a positive impact on their local community. 
A massive congratulations to Mr Saunders and his team! Click Here to find out more about the DofE programme at SMA.