SMA host Round 1 of this year's Debate Mate tournament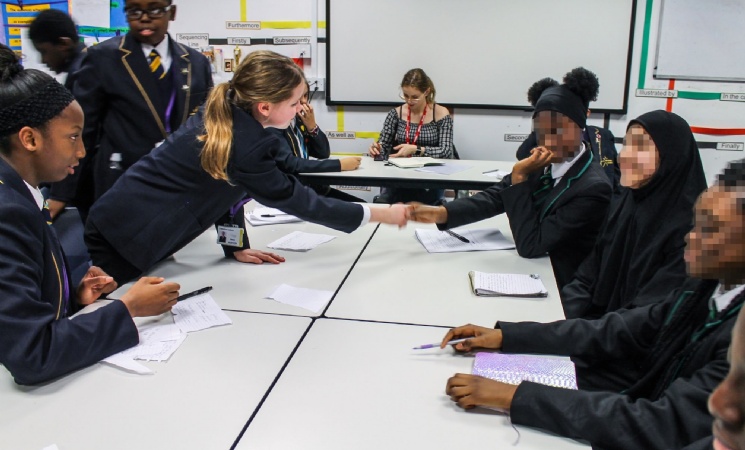 As reigning National Champions of Debate Mate 2019, SMA hosted Round 1 of this year's tournament welcoming 7 schools from all over Lewisham.
For the first time this year, SMA Debate Mate was represented by two novice teams from Year 7. Despite being new to debating and facing older and more experienced teams, both Y7 teams won their Debates in the second half. A fantastic achievement. We now go on to Round 2 and look forward to more successes.
If you would like to join Debate Mate please see either Mr Brown and Ms Purslow in the English corridor. It runs after school every Wednesday till 4.30pm - for Y7-10.