SMA Appeal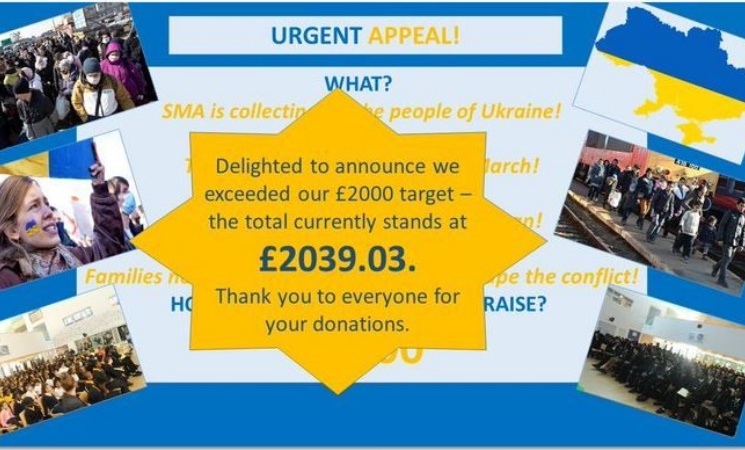 The SMA community reached their target!
Our challenge was to raise at least £2000 by Friday 11th March to send directly to the Caritas charity (info here) working with the people most in need. Please help by making a donation here
At the beginning of March SMA launched an appeal for the people of Ukraine. Through donations and the "Spirit of Ukraine" charity event organised by staff and pupils held at the Academy we managed to exceed our target of £2000.00.
There were so many super activities organised and run on the day by our dedicated staff and pupils. Mr Young, Mrs Guest and Ms Baldwin dared to enter the stocks and were hit with wet sponges. SMA Staff All-stars vs Year 11 All-stars football match was a great with a 6-3 win for year 11's and aching muscles for the staff the following day! Mr Cole was finally beaten at table tennis to reveal a new champion at SMA - Well done Andrei!
It was fabulous to have so many fun activities and stalls running resulting in a great atmosphere showing that the SMA community really do "let their lights shine" in everything they do. We would like to thank everyone who took part or donated.