Scholarship Taster Workshops at SMA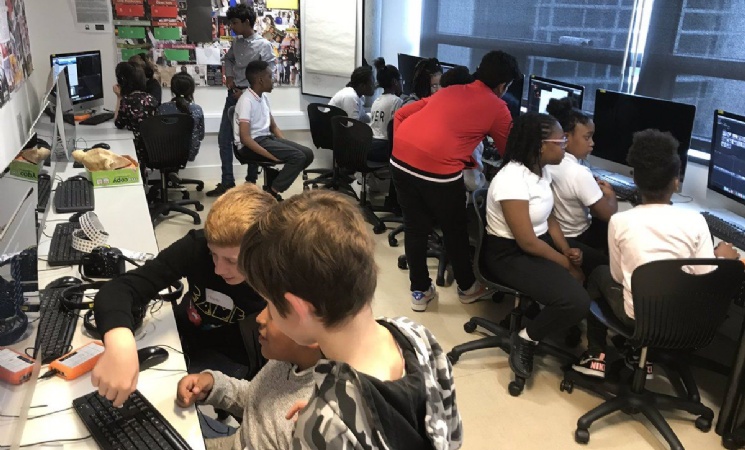 On Saturday 5th October, we welcomed Y6 pupils from a range of primary schools to attend our taster workshops for our Grammar+ programme, and our Sporting Brilliance and Media and Communications scholarships.
Children were put through their fitness paces and then got a chance to let their creative juices flow by creating a film of something exciting/funny or scary that happened in a school.
Sporting Brilliance workshop:
We had a group of 20 pupils that came into visit the PE department and get a taste for what we offer at the Academy. The pupils went on a tour of the PE facilities, as well as participating in a range of Fitness tests and Handball introduction. Overall it was a great experience for the pupils to get a feel for the school and specifically our subject.
Media and Communications workshop:
Lights, camera, action! The children received a masterclass in film making from Mr Cameron, Ms Heywood and Ms England and by the end of the workshop, had written, produced and edited their own movies! The children worked in groups to plot the narrative of their brief: something exciting, funny or scary that happens in a school. Once scripts were written, they got their hands on the cameras and started rolling, and the outcomes would have made Spielberg proud. From a 1920s silent movie, to a Harry Potter spin off, the children were immersed in the creative process and had a thoroughly enjoyable morning.