Remembrance Day 2019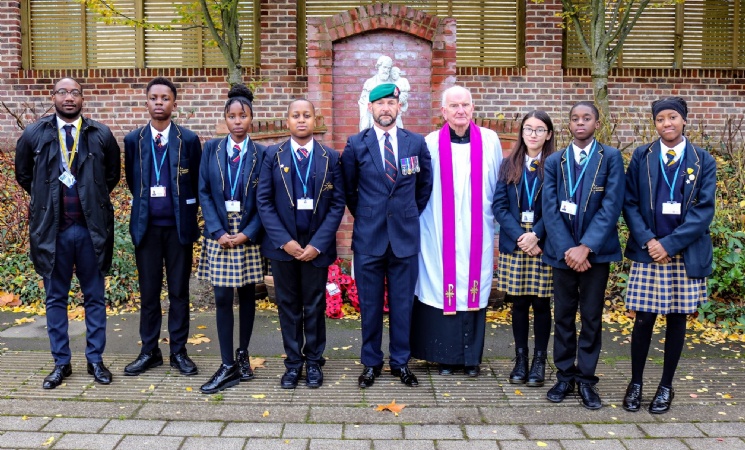 On Monday 11th November 2019, Monsignor led a Remembrance service for St Matthew Academy to commemorate all those who bravely sacrificed their lives for a greater, peaceful world. The Youth Chaplaincy team the 'Light Bearers' eloquently read several poems associated with the Great War. Wreaths were laid by pupils, Monsignor Rothon and Mr Saunders, who represented the servicemen and women at the service.
Mr Charlery played the trumpet to herald the two-minute silence, which was observed by the whole Academy. In attendance were two History Year 8 classes.
The primary phase held a special service in the playground, all children assembled to take part in the two minutes of silence, which began and ended by the blow of a trumpet.
Following this, we had a number of readings and light-bearers who read a couple of prayers.
It was lovely to see our pupils wearing poppies and all being really respectful and thoughtful during the proceedings.
I would like to extend our thanks to Monsignor Rothon, the Chaplaincy team, Ms Toprak, Miss Butterworth and Mr Charlery for organising the service.