Primary World Book Day 2021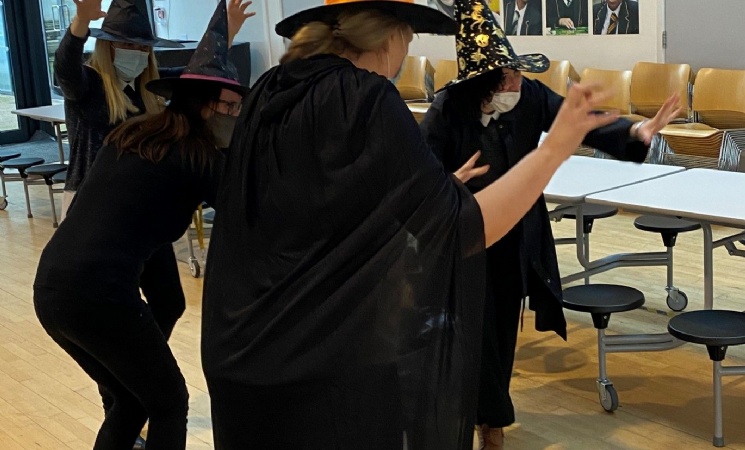 Primary celebrates World Book Day - 4th March 2021
Thursday 4th March saw St. Matthew Academy celebrate World Book day. Children in school and those working from home enjoyed a day of immersive activities deigned to promote a love of stories and the themes within them. The day began with an improvised performance of Little Red riding Wolf delivered by Mr. Kohlbeck, Mr. Henson, Mr. Umekwe and Miss. Cassin. Children greatly enjoyed the different take on this traditional tale, (especially the skipping and singing from Mr. Kohlbeck!)
Children spent a large part of the morning creating chocolate boxes and sweets to tie in with the theme of Roald Dahl, focusing on Charlie and the Chocolate Factory. This was a great opportunity for children to really enjoy learning about the story. Children at home and in school were also treated to a performance of The Wizard of Oz by the Hobgoblin Theatre Company and a writing workshop from Gareth P. Jones.
Another highlight of the day was the Zoom call we had with the author Samantha Baines. As well as being an actress and comedian, Samantha is also the author of Harriett vs the Galaxy which is the story of a young girl who has a hearing aid and manages to save the world from a band of sock munching aliens. We heard about how Samantha was inspired to write the book by her own hearing difficulties and about how she structures the writing process as a whole. The session was a fascinating insight into the inspirations and inner workings of the authorial process.
Perhaps the most exhilarating part of the day was the afternoon's Golden ticket treasure hunt! Children followed clues all around the building and playground to complete the hunt in the Main hall where a band of cackling witches were waiting to congratulate them!