National Junior Indoor Rowing Championships (NJIRC) 2020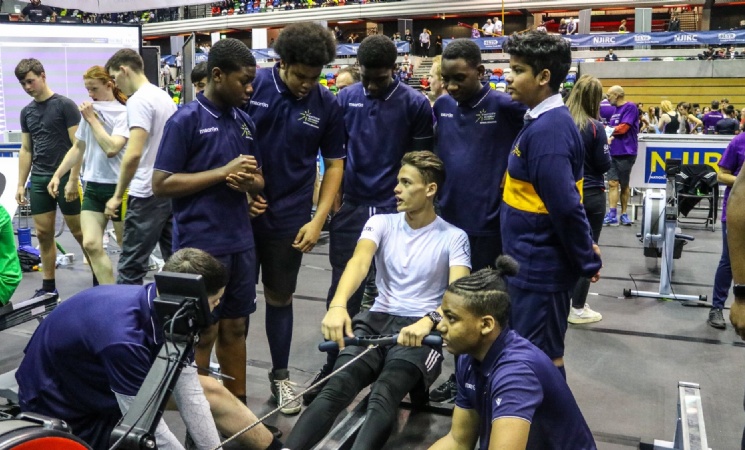 SMA returned to NJIRC for 7th time and as usual, the stadium was packed. Where were we? The Copper Box Olympic Stadium in Stratford.
First to race was the Year 7 Boys with Kevin supported by his mother too brought in a highly respectable 43rd place, closely followed by Daniel in 45th place & Mark also making the Top 75.
Year 8 Boys were next With D'Metri storming through to the Top 20 coming in at 17th place National and Abdul just outside the Top 30 in 31st place.
Year 9 Girls stepped up next with Chloe making the Top 70 and all Year 9 students putting in valiant efforts for the longest "4 Minutes" of their lives.
The highlight of the day is the Relay. Our Senior Boys team were bringing home a medal until "BAM!!" – their machine broke down completely. Although they had a re-run but have slogged out half the time – they were quite literally shattered. Their Re-Run brought them in at 14th place a massive gain after having the work luck ever!
Year 10 was the last to row and just after the relays too. That means their race the toughest as there is little recovery time in between. Alfie made the Top 50. Khai (57), Temi (64) and Simon (71) all making the Top 75
Well done All - We will be back for NJIRC 2021!