Madagascar 2022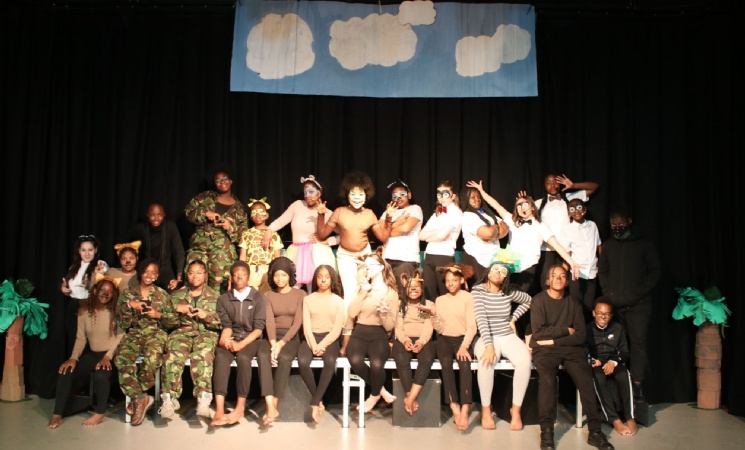 In October 2021 the Performing Arts Department held well-anticipated auditions for Madagascar Jr. A Musical Adventure.
Pupils from years 7-9 worked tirelessly in rehearsals every Monday, Wednesday, and Friday. They showed unwavering dedication, supported each other when times got tough, grew in confidence and built new friendships across year groups. Memories just within the rehearsals were created that will last these pupils a lifetime.
During the Easter holidays, pupils came in to rehearse for two full days and were finally ready for show week! On Wednesday 20th of April, our Primary pupils were lucky enough to come up and watch the dress rehearsal, in which we had all the cast in full costume, made by the pupils in the art department and make-up. The pupils were clearly inspired by the professionalism of the cast and the sheer talent showcased that afternoon.
On Thursday 21st and Friday 22nd of April, St Matthew Academy Performing Arts Department held the official shows, which was an extraordinary occasion as it was the first live performance we have been able to hold post-COVID.
The 26 pupils involved put on a truly magical and outstanding show that brought tears to the eyes of those in attendance.