Lockdown Charity Opportunity – Don't Bin It, Bank It!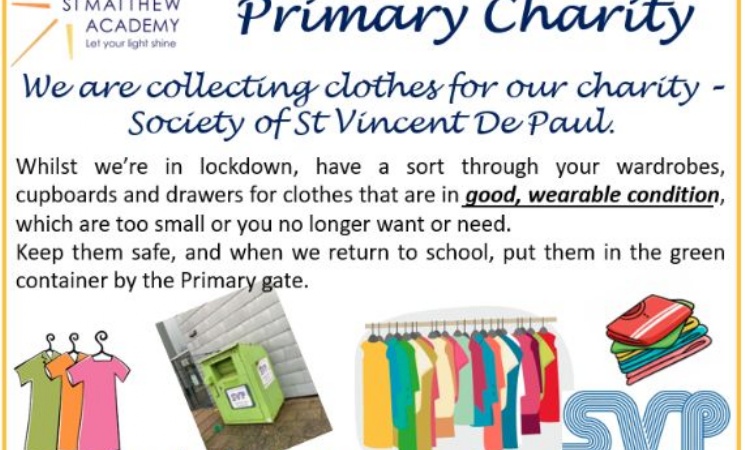 To continue the great work we do for our local community and charities, I would like to share with you the next initiative we will be supporting and something you can do whilst in lockdown with the whole family.
What you need to do…
1. Start by clearing out your closet of all the clothes you don't want, whether they've seen better days, don't fit, or just aren't your style anymore.
2. Clean them, fold them up, and put them into a bag
3. Once school is open again, you will be able to bring your bag and post it into the St Paul the Vincent clothing bank by the primary gate.
(Please do not attempt to drop anything at the school before due to COVID guidelines)
Everything you donate will be re-sold, reused, or recycled, helping us lessen our impact on the environment and to support the people/families in our local community.