Lewisham Food Bank & Light Bearers at St Matthew Academy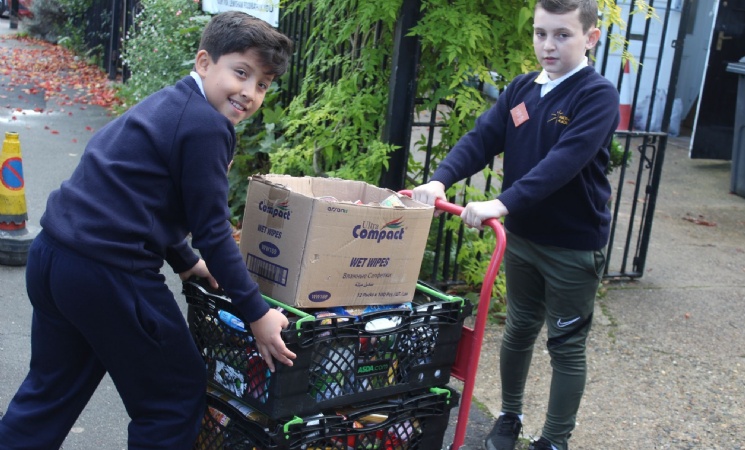 Harvest Festival at St Matthew Academy is an occasion for us to reflect on and thank God for all the good things he gives us, in particular the food we have. This was the theme of this year's Harvest assembly where pupils took the time to understand the history, be thankful for the food we have and the people who cook for us.
The pupils enjoyed hearing about the history and participating in a number of Harvest activities. A standout moment being our Primary Light Bearers carrying crates of food to deliver to the foodbank and helping to weigh them on the industrial scales.
We would like to extend a massive thank you to all the families who have donated this year, we have been once again overwhelmed by the generosity and know that this will make an enormous different to those in our community who are less fortunate.