Lenten Fundraising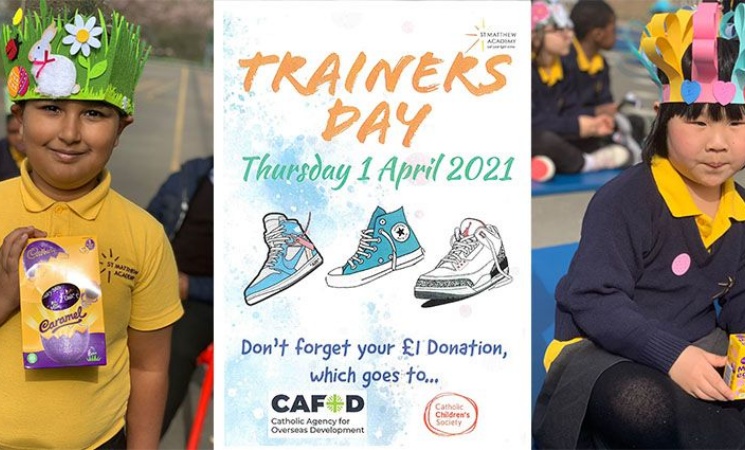 We've raised over £900 for our Lenten Charities
We are very proud to have raised £939.43 though our 'Walk for Water' campaign, Easter Egg raffles, Krispy Kreme doughnut sale, Easter biscuit decorating and Trainer Day for CAFOD and the Catholic Children's Society!
We would like to thank all of our families, staff and pupils for helping us achieve this fantastic amount! Families and staff for encouraging the pupils to participate, and for supporting the fundraising events, staff for donating eggs for the raffle and pupils for selling raffle tickets, Krispy Kreme doughnuts and for participating in the events with enthusiasm. It was fantastic to see an array of trainers in a number of colours being worn to support CAFOD and the Catholic Children's Society in the secondary phase on the last day of term and we know that pupils in the primary phase thoroughly enjoyed their Easter activities including biscuit decorating as part of their fundraising on the last day. Pupils at St Matthew Academy have really demonstrated that they know how important it is to be of service to others though their fundraising this Lent.
We also know that next time we will need to order more Krispy Kreme doughnuts as they sold out at lighting speed this time around!