Jack Petchey's "Speak Out" Challenge! Digital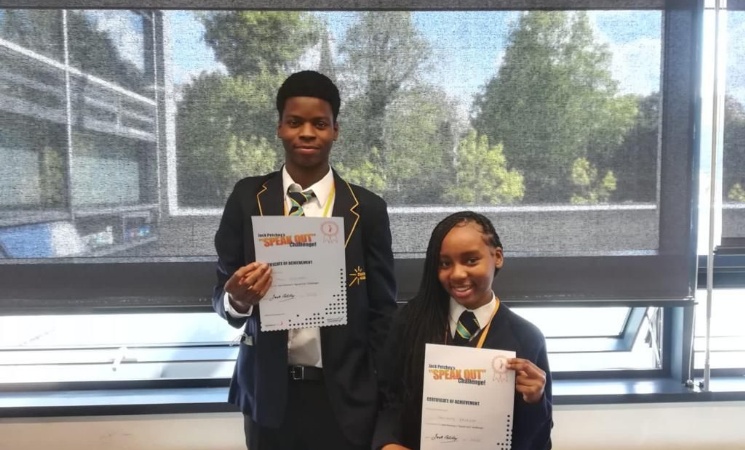 Congratulations to Y10 pupil, Parfaite, for coming first representing SMA in the Jack Petchey Speakout Challenge last Tuesday 22nd June at a virtual evening event with a winning speech entitled 'Smile and the World Smiles With You.'
This is the world's largest youth public speaking competition and the third year running that SMA have bought the cup home. What makes her achievement even more impressive is this year's regional final included schools across Essex as well as London. Parfaite is now among the top 0.2% of young public speakers in London and Essex. What an accolade!
Special mention should go to Y10's Tani Soyombo who also got came second in the first round of knockout workshops run by Jack Petchey.
To watch Parfaite's incredible speech click on the following link: https://www.youtube.com/watch?v=Negnj_x-1Pg She will now go through to the national Grand Final in July. Watch this space!