Greenwich Lantern Parade and Christmas Lights On at Greenwich Market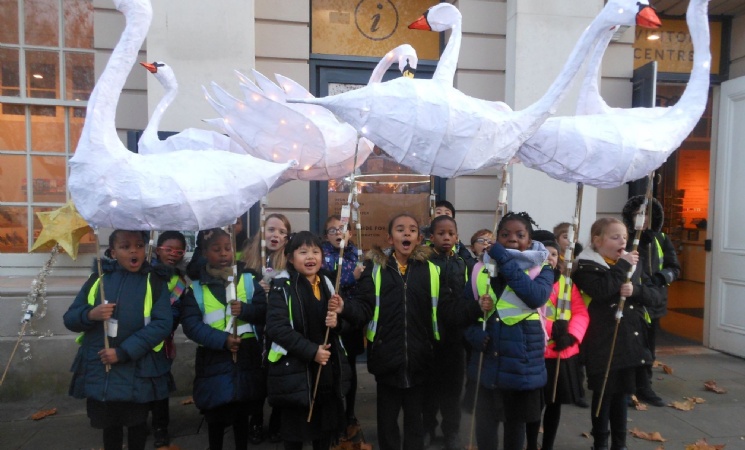 Our pupils began to get into the Christmas spirit with one of the highlights of our year, preparing for the Greenwich Christmas Lantern Parade.
This year's theme was 'The 12 Days of Christmas', we had an external company, Arty Party, come in to make lanterns with our Year 3 pupils. The workshop was enjoyable, the children had a chance to work with a variety of materials including wire, bamboo and tissue paper. They produced seven spectacular swan lanterns between them.
The children were then given the opportunity to show these off in the Children's Procession as part of Greenwich Lantern Parade on the 20th of November. The children were extremely excited to be taking part and were mesmerised by the different lanterns they saw.
It is a great event to be part of, the parade was led by a Jazz band, passing the Cutty Sark and ending in Greenwich Market where we joined in with the countdown to switch the Christmas lights on.
St Matthew pupils are definitely in the Christmas mood after the festivities of Greenwich Lantern Parade!