Global Stars! - Pupils at SMA feature on BBC show produced by Angelina Jolie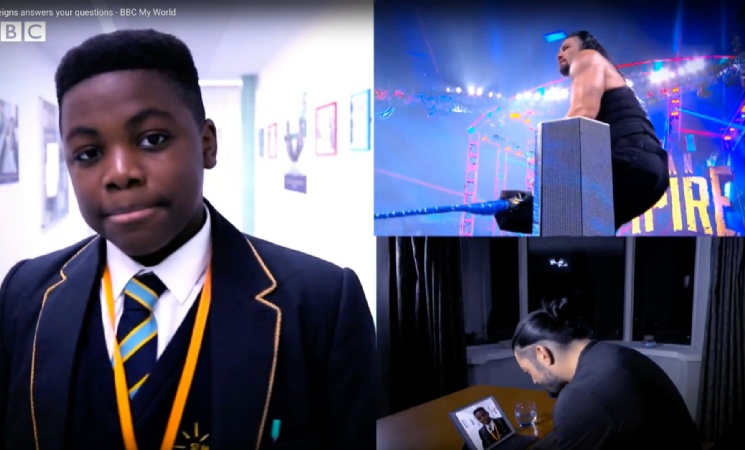 Pupils from our school had the opportunity to ask Professional wrestler and actor Roman Reigns some questions that they really wanted to know the answer to. The show is brought to you by executive producers Angelina Jolie and the BBC World Service who have also partnered with Microsoft Education and BBC Learning.
The show is a weekly half-hour TV programme in English. BBC World News, the BBC's most-watched channel which reaches more than 100m people across the world every week, will run the show each Sunday at 16.30 GMT, and the content will be shared across the World Service's 42 language services.
There will also be multi-lingual distribution in more than 20 countries, including Canada, China, India, South Korea, Bosnia and the United States. A digital version of the programme will be available on the BBC iPlayer in the UK, and globally on the BBC My World YouTube channel. WOW!!!
The global show is presented by Radzi Chinyanganyaa who is most recently known for his appearance on ITV's Dancing on Ice. He also visited SMA last year to deliver a workshop and give the SMA News team some top tips on presenting.
Watch St Matthew Academy pupils interview Roman Reigns below: