GCSE Exhibition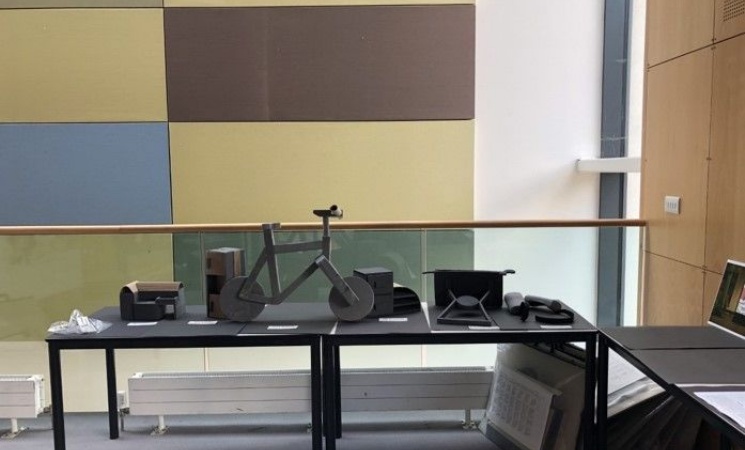 The GCSE Exhibition 'Finally' has been an absolute treat for the eyes... And ears. Full of vivid colour, pattern and texture, there has been so much to experience. The pupils should be incredibly proud of all their hard work; it has led to a range of fantastic outcomes. Covering Art, Textiles, DT, Photography, Music and Drama the students have shared their voices and their visions for us all to enjoy.
From still life's to flip books, portraits to moving image, the photography students have created outstanding work covering a vast range of themes. Commenting on society and questioning our values, our young photographers have created their world in focus. One to look out for was Carlos Robinson's photographic film. If you missed it, you definitely missed out. His piece was an explosion of sound and moving image and filled an entire room in the media suite.
Next door our Drama student's monologues were thought-provoking and their play was an interesting watch with moving performances from budding actors.
Turn up the volume in the music room, and you'd find sounds that soothe you, music to make you dance and even some experimental fusions. Each piece was unique and took the listener on a journey through the choruses and bridges.
Back in the Mezz and the Textiles students have created Trashion pieces, fantastic wearable garments and beautiful wall hangings. Exploring the themes of Nest and Order Disorder, the students have experimented with printing and appliquéing techniques and designed some wonderful garments and soft textile pieces. You could see it all in Alisha's silky robe where she combined different techniques and practices in fabric manipulation. Absolutely stunning.
Our DT student's models would make amazing full scale pieces. Their work explored digital graphics as well as product design. It will be interesting to see where they take their ideas. Perhaps we'll own something they've designed one day.
Finally, we'll leave with the Art students. Their concertina sketchbooks became a work of art, hung together and opened out, forming sculpture like shapes.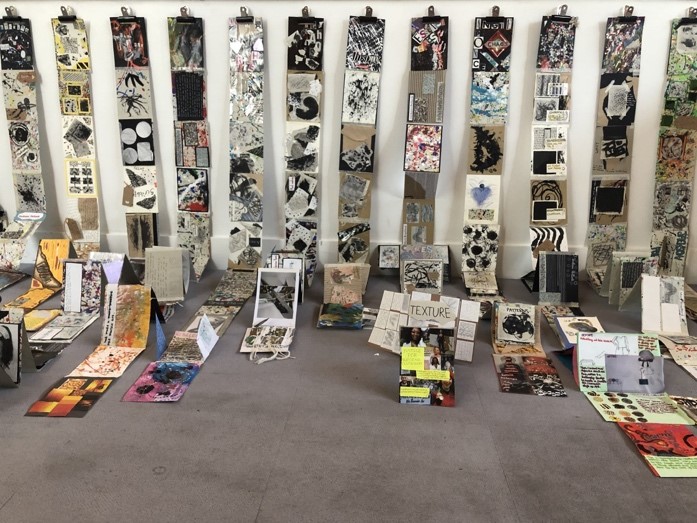 These books inspired the student's final pieces which explored a range of ideas following the theme of Order and Chaos. Inspired by their heritage, moments and happenings in the world, experimentation and their artists; they explored a vast array of different medium to share their visions. All of their work was impressive but Emilija's experimental canvases stole the show.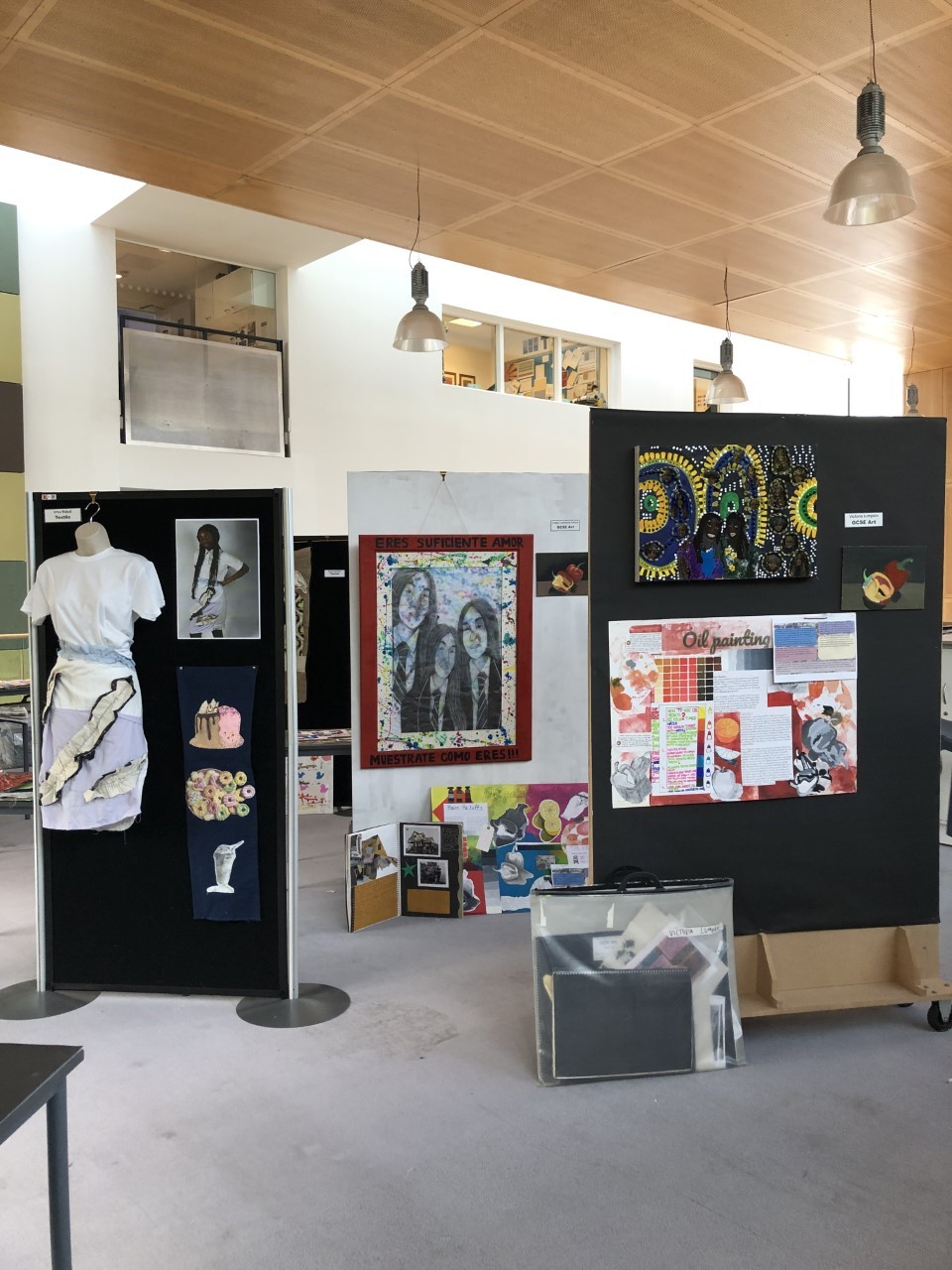 All members of the creative arts subjects would like to thank all of those who came to view the show. It has definitely been one to remember. We want to congratulate all the year 11 pupils who have now finally completed their studies. Well done to everyone.