Eggcellent Easter Raffle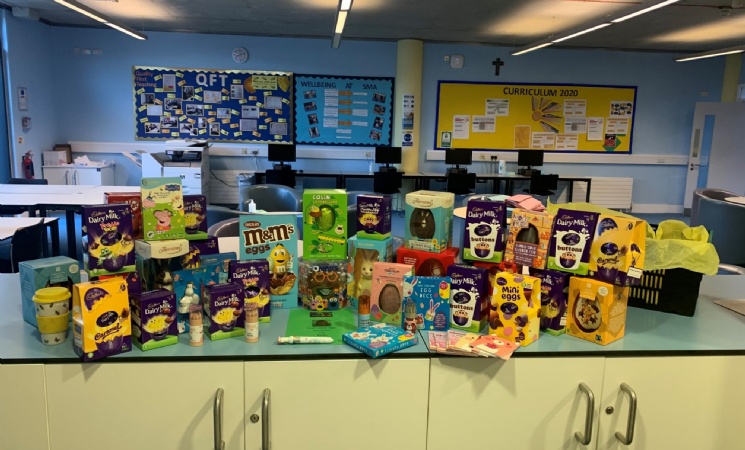 Easter eggs ready and waiting to be won!
We have been busy supporting our local charities this term to add to the great work already done, next on the agenda is the Easter Raffle.

This year's Easter Raffle, in aid of our Lenten Charities - Catholic Children's Society and CAFOD - has sent a buzz around the school with both staff and primary & secondary children supporting through buying raffle tickets. Everyone is very 'eggcited' about this event and we are now eagerly anticipating the draw on the last day of term

The raffle prize donations have been 'eggcellent', with staff across the school contributing a huge variety of Easter and chocolate gifts - all waiting to be won!

We look forward to the draw on the 1st of April!