Christmas Dinner in Primary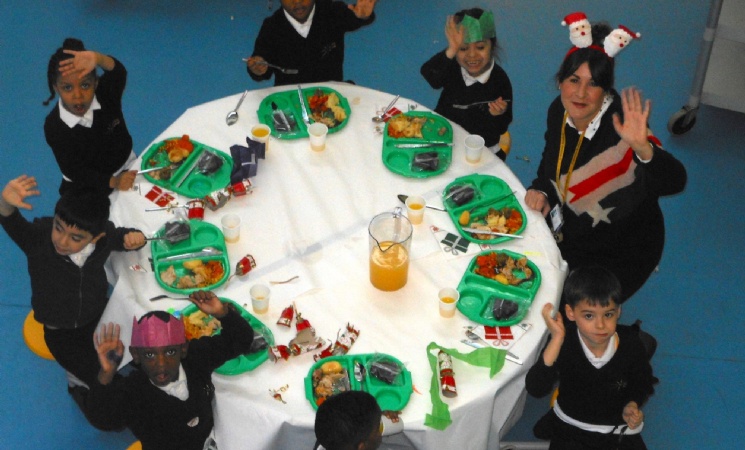 EYFS, KS1 and Year 3 children all enjoyed a fantastic Christmas dinner. Children came into the primary hall in their class bubbles to pull crackers, sing along to Christmas songs and eat their turkey. Everyone had a fabulous time tucking into all the trimmings and the Christmas tree ice-cream was a firm favourite.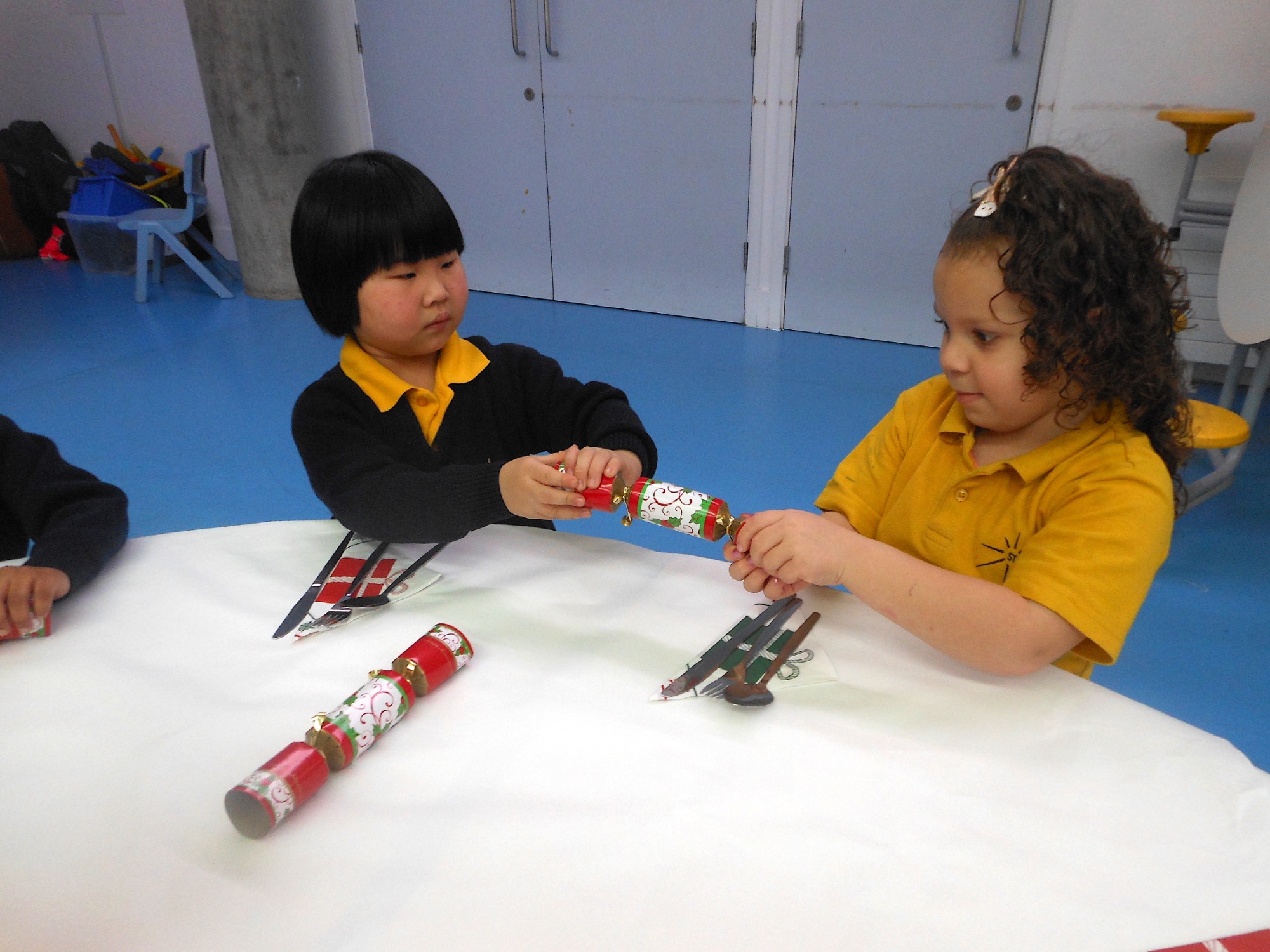 Maddie in reception said "This dinner has really started Christmas for me." Ire was heard saying that this is the "loveliest dinner ever!" A huge thank you to all our catering staff who worked so hard to ensure that this was a success.