Celebrating Black History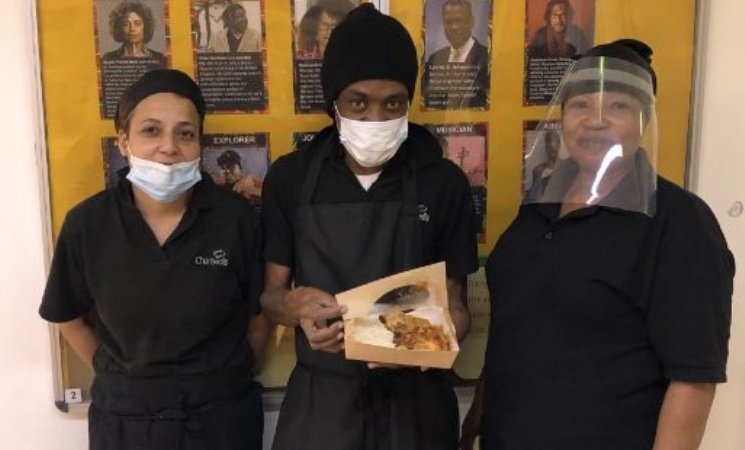 During Black History month, we have reflected upon the contributions black people have made to our world history, whilst celebrating modern day black excellence. se enter an introduction for your news story here.
The various events throughout October serve as part of our work as an Academy to ensure issues relating to race and equality remain at the forefront.
Each Friday during October the catering team prepared culinary dishes from the Afro/Caribbean cuisine - our image above shows some members of the team sharing one f their creations!
The Art department challenged all pupils to a competition to design a logo for a t-shirt that in their opinion best encapsulated the importance of learning about, learning from and celebrating Black history. The winning design will be printed and worn by all staff members.
Miss Ahima led the 'Familiar Faces' competition which encouraged pupils to identify and research some familiar, and perhaps unfamiliar, faces of people from the BAME community that have made significant contributions to our society. Pupils that were able to identify all ten faces and produce credible research were awarded a prize – the best being knowledge and informed understanding of the work of people in our wider community who are often overlooked.