Careers Week at SMA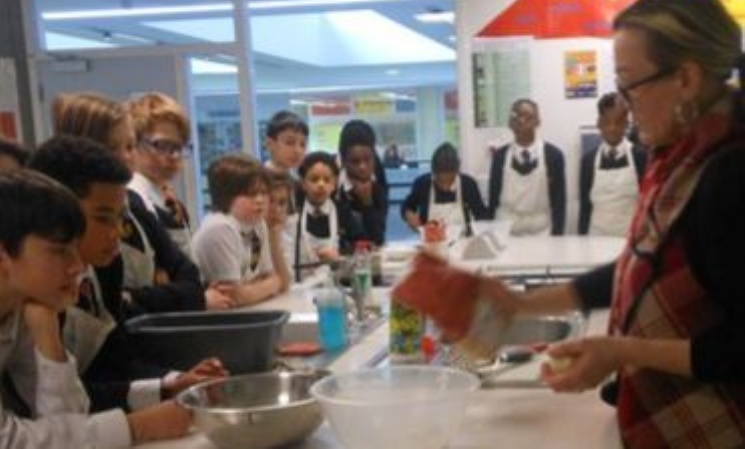 Pupils at SMA have been enjoying a week of guest speakers, activities and workshops across Years 7 to 10.
Monday kicked off with Careers in Maths Day, where a number of external professionals gave up their time to attend maths Lessons and show how maths learned at school is used in the Construction Industry. Workshops included: "Quantity Surveying," "Measuring in 3D" and "Money Management" and these gave an insight into possible career pathways within this sector.
SMA pupils also had the pleasure of Jayde Edwards, who works in politics – sharing future changes for young people in politics and her personal journey through her education into her job role today. Pupils had the opportunity to create their own political party to solve key current issues and were given the opportunity to present, running for the prime minister of our Academy. Pupils were completely engaged in the issues proposed and presented beautifully.
Fifty Year 7s were treated to a Hospitality & Nutrition Session with Naomi Szakacs Djondo from the Digestive workshop, her own business that has been developed over 7 years of hard work as a CEO. This session guided pupils into understanding business development and the stages she took when creating a successful business as well as having the pleasure of making their own gnocchi – to varying levels of success!
On our second day of Careers week here at SMA, 'Careers through English' day was a success with groups from Year 7 to Year 10 working with the notable author and poet Toni Kan and his wife Peju Akande. Pupils learned how to write poetry and the basics for creating and writing a novel. Through our English department, all pupils had planned lessons that took them from a court room process and engaged them in debating sessions and learning debating skills. This was a fantastic day, delivered through our dedicated English department.
On Wednesday Year 9 art pupils worked with a visitor from The Courtauld Institute of Art. Pupils were introduced to the work of Edouard Manet, in particular his painting: "A Bar at the Folies-Bergère". Pupils were encouraged to produce a response to the painting and have the opportunity of their work being displayed in Somerset House. Keen pupils are now hoping to visit the university to see how art and maths are interlinked.