Another cup for SMA Debate Mate Champions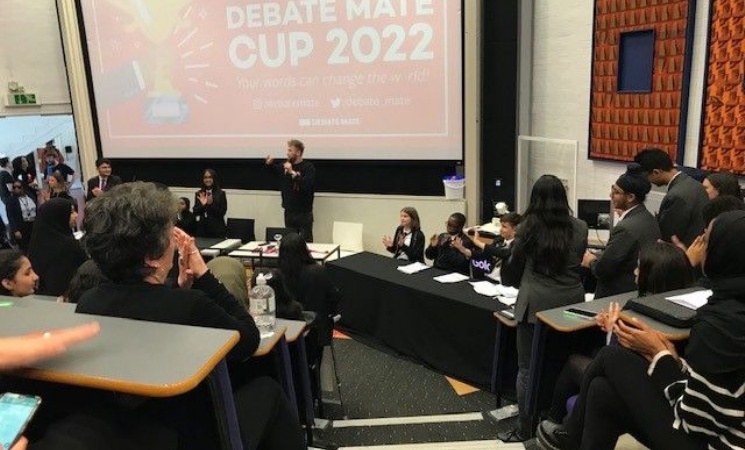 SMA Debate Mate Cup Regional Final Champions 2022!
On Wednesday 20 April SMA Y7, 8 and 9 Debate Maters spent a day competing with 24 schools across the Southern region and brought home the cup! Although first time DMC Y8 debaters won an impressive two rounds, the winning Y9 team made up of speakers: David Orekunrin, Bess Hoxton, Rapolas Venckus, Hawa Fofana and advisors Daksh Patel and Gracie Muir won all three rounds. Then went on to score a colossal 220 points: the highest score not only of the day but in the words of one of the Debate Mate judges " the highest score for a regional final in seven years!" It was also a first for SMA as previous regional winners have been Y10 teams.
They will now go on to the Grand Final at the Houses of Parliament in June to compete with the top 8 schools from regional finals across the country.