All Saints Day – Services 2019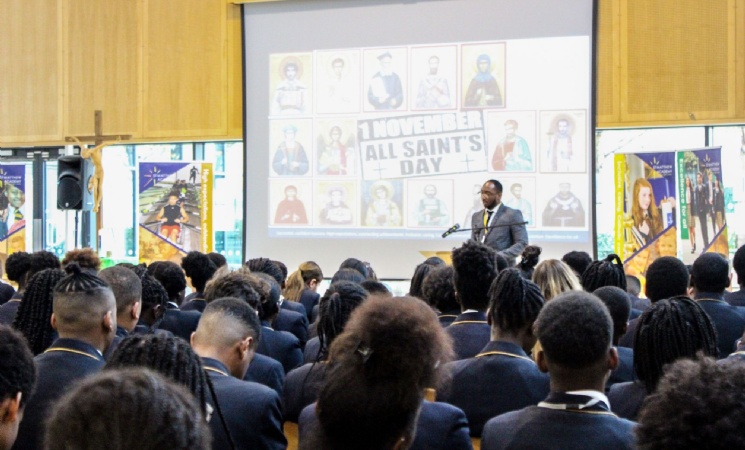 On Friday 1st November 2019, the Academy held several All Saints Day services.
The service was led by the youth Chaplaincy team – the Light Bearers at the secondary phase, whilst led by primary phase pupils at the afternoon primary service. All pupils read eloquently.
St Augustine once said, "He who sings prays twice." At the KS3 service, pupils and staff alike, engaged in singing the angels would have been proud of. Led by Mr Charlery, pupils sung 'When the saints go marching in.'
A massive thank you to Mr Charlery and the Music team as well as the Chaplaincy teams for making the All Saints Day services special!